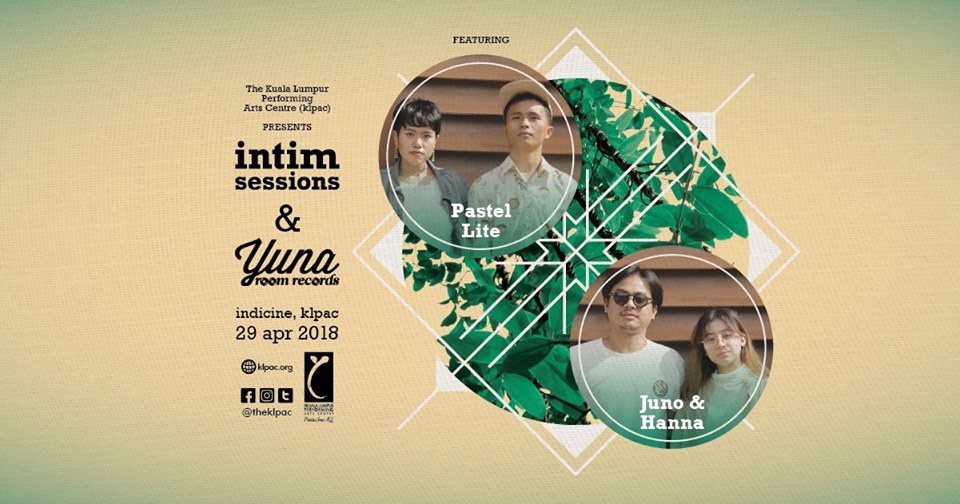 Surprise, surprise! intim sessions and Yunaroomrecords have banded together to bring you two of Malaysia's best electronic acts, Pastel Lite x Juno & Hanna, together – at the same time!
Pastel Lite
Pastel Lite is an experimental band that combines subtle harmonic vocals with minimal electronic melodies which began when the members, Eff Hakim and Mohd Faliq,met through the internet and decided to work together without any expectation or goals. Having had experienced being in numerous other bands, the two were more than ready to break out of their respective genre and decided to go experimental. When composing, the duo's main priority is to make music everyone would enjoy as well as themselves. It is especially important to them to make music that is both distinct and enjoyable.
Juno & Hanna
In 2013, siblings Saiful and Hanna decided to form a band called Juno and Hanna. They mash their unique personalities together to create the sound that now defines their music. Saiful handles the production of the beats and construction of the music while Hanna creates writes the melody and the lyrics. Most of their songs consist of looping in general which they claim it is to emphasize on a certain beat before moving on to the next.
Executive Producer | Dato' Faridah Merican
Artistic Director | Joe Hasham OAM
Producer | Rezza Coebar
Co-Producer | Yunaroomrecords
Senior Production Manager | Gan Eng Cheng
Production Manager | Soo Choy Wah
Assistant Production Manager | Olivia Saw & Benedict Chin
Lighting Operator | Michael Joseph/Khairil Imran
Sound Engineer & Operator | Michael Joseph/Khairil Imran
Date & Time | 29th April 2018 @ 4pm
Venue | Indicine, The Kuala Lumpur Performing Arts Centre (klpac)
Tickets | RM25