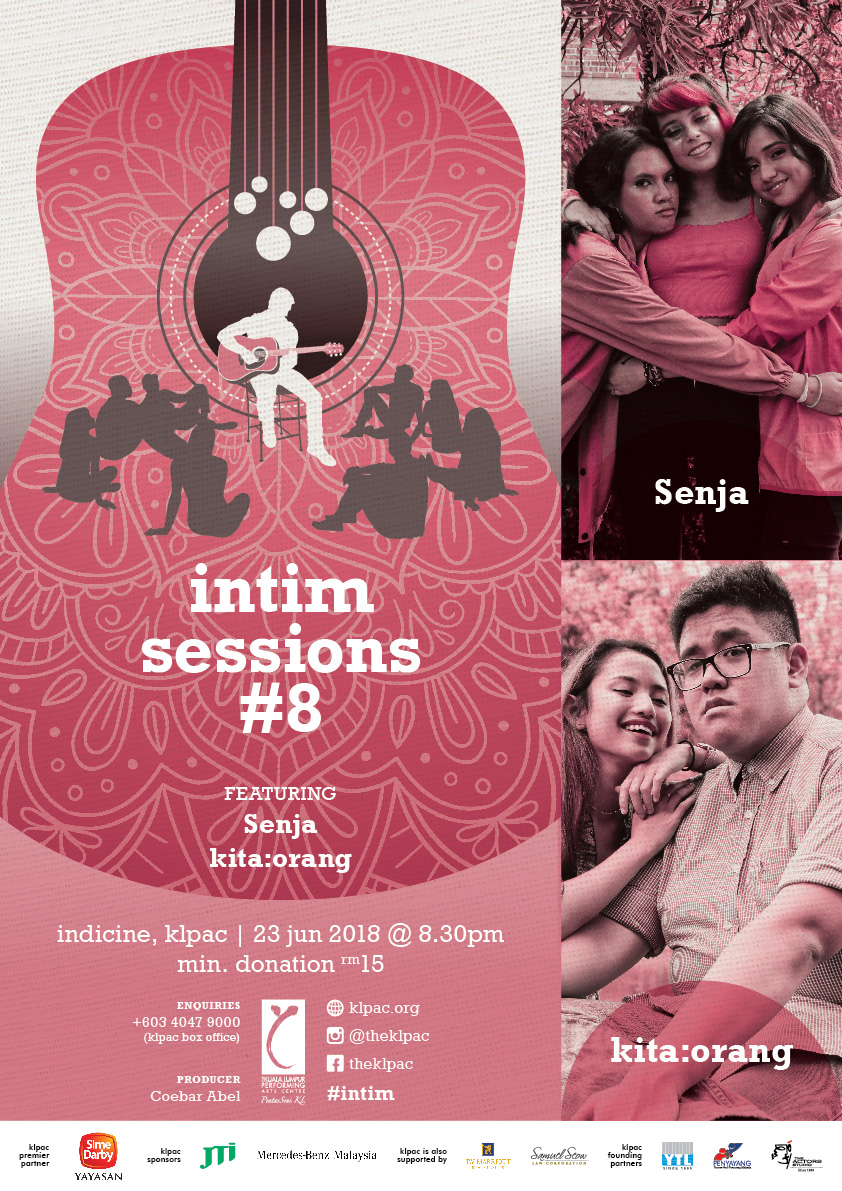 Intim sessions is bringing you two young, adorable, and bubbly acts this coming Raya Aidilfitri – Senja and Kita:Orang!
Senja
Senja is an all-girl experimental band from bukit damansara. they're good at working under extreme amounts of pressure and they love spongebob and mcdonald's. stick with them to watch them grow and they hope that you enjoy the show.
Kita:Orang
Atilla and Luqman, or better known as Kita:Orang, became fairly well-known with their covers through YouTube and Instagram. They are both currently working as songwriters under producer, Audi Mok, with songs in the works to be released sooner than you think. With various genres in their cards, they have been featured at Bernama News Channel's "Nine 11" show, IIUM's Radio Show, The Bee Jaya One's Soundtruck Live, Wondermama's Upstairs Live, and Morningwood's Open Mic sessions.
For more information : http://www.klpac.org/whats-on/intim-sessions-8/