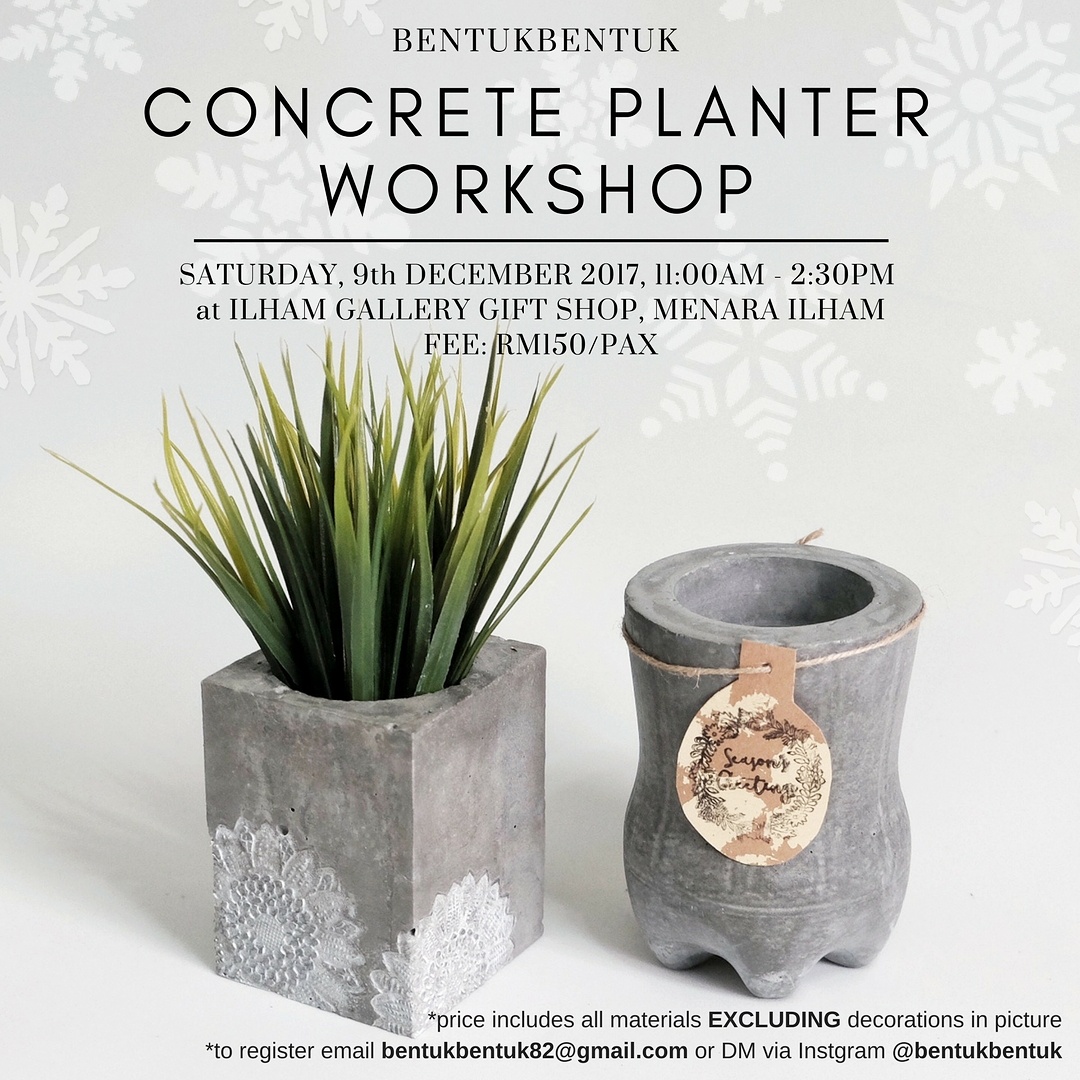 ILHAM Gift Shop Programme
Bentuk-bentuk: Handmade Concrete Decor Workshop
2 DEC 2017, 11:00am–1:00PM
Learn the tips and tricks on how to make your own concrete decor with us!
This time around, it's all about the holiday season and what's more suitable than to make a lace-textured concrete? How cool is that! Learn how to do a white wash technique on the textured lace to give it a more organic and rustic with that homey feel.
Fee is RM150/pax. Early birds till 26th Nov or returning students gets 10% discount!
What's included:
1- A cute starter kit
2- Make both concrete pots as in the picture
3- Knowledge on working with concrete
What's NOT included:
1- Decoration as in the picture (plant/tags)
2- Air plants (talk to us if you want some)
3- Refreshments
Register via email at [email protected]
//
Program Kedai ILHAM
Bentuk-bentuk: Bengkel Hiasan Konkrit Buatan Tangan
2 DIS 2017, 11:00PG–1:00PTG
Mari belajar cara-cara untuk menghasilkan hiasan konkrit anda sendiri!
Yuran Penyertaan: RM150