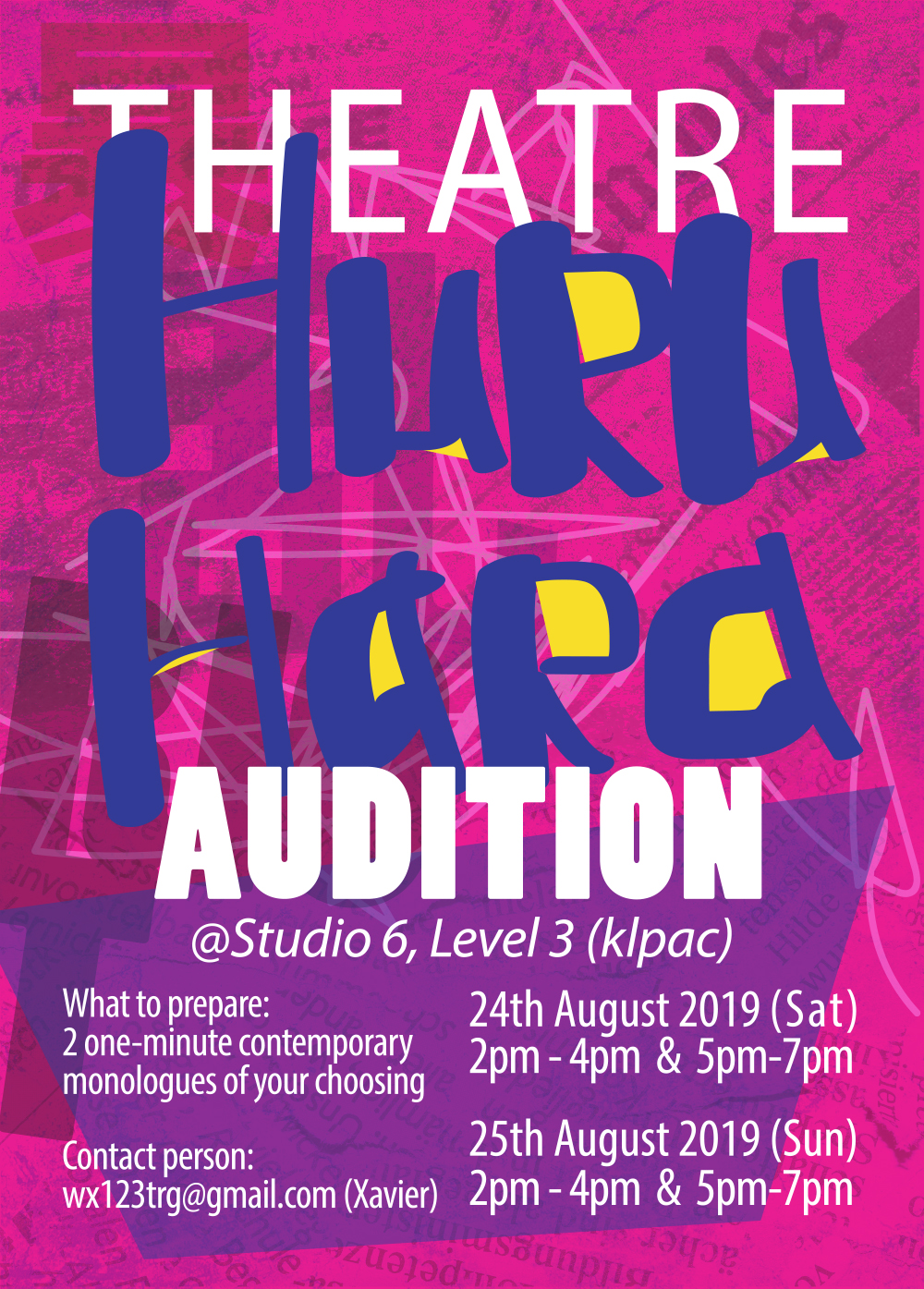 We're looking for actors and storytellers of all shapes and sizes, newbies and veterans alike, to come and join us in our debut production, Huru-Hara!
Huru-Hara is a malformed hybrid of a project that mixes devised theatre with improvisation, made with the goal of comprehending, through the mess of our daily lives, what makes us all Malaysians.
If you have what it takes to tell the weirdest 'Only in Malaysia' story you know, or if you really want something to challenge your improv abilities, then join us!
Leave an email to Xavier ([email protected]) for a registration form to confirm an audition slot. PREPARE 2 one-minute contemporary monologues from any source. Comedic ones are highly recommended.
The auditions will be held at KLPAC's Studio 6, located on level 3. We will not be accepting walk-ins, unfortunately. We want the show to be called Huru-Hara, but we don't actually want it to be huru-hara lah.
Our audition slots are as follows:
24th August
2pm – 4pm / 5pm – 7pm
25th August
2pm – 4pm / 5pm – 7pm