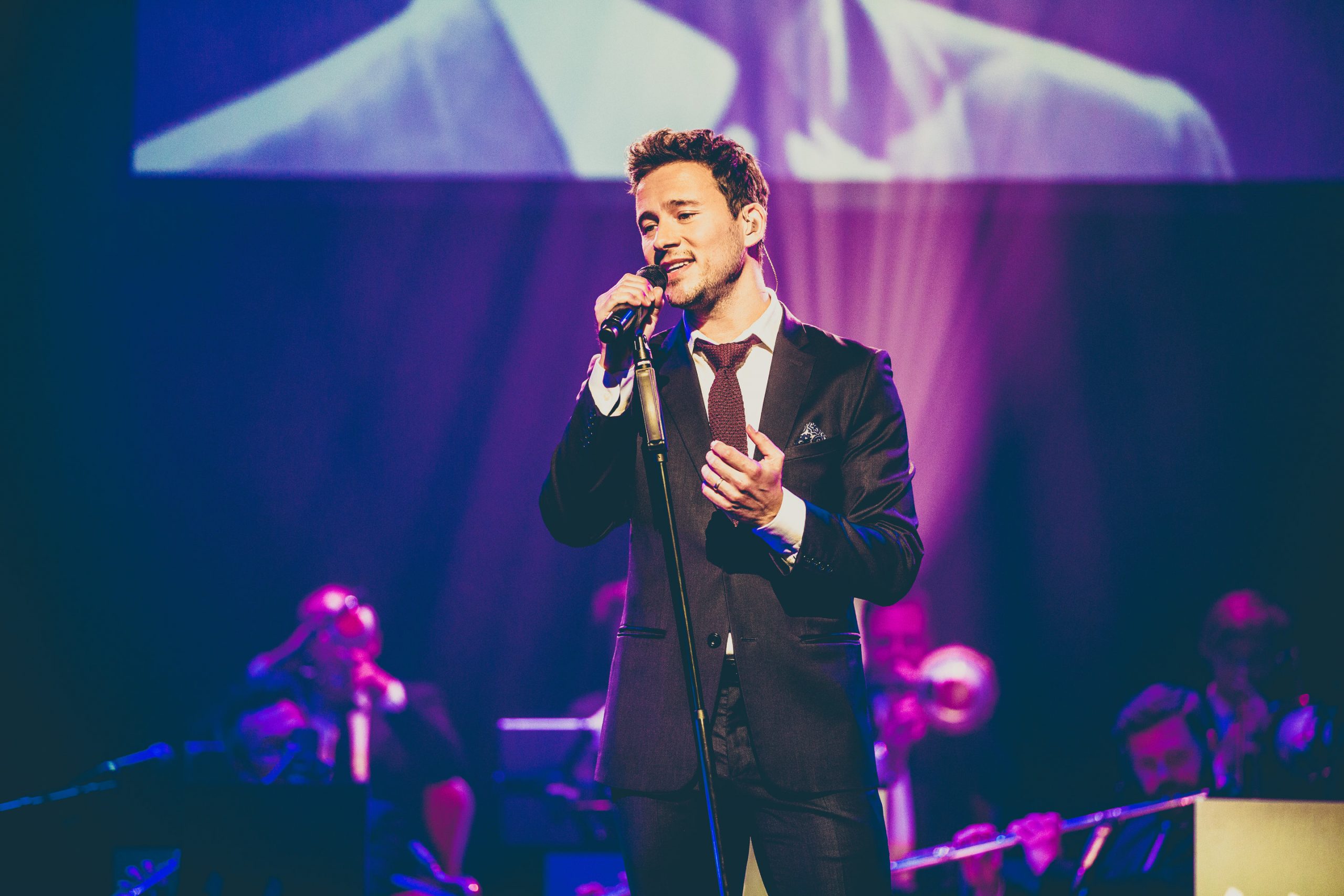 Nat King Cole rose to prominence at an early age, starting out as a jazz pianist. This African-American's soft baritone voice captured the attention of people around him and eventually emerged as a popular solo performer with hits like "Unforgettable" and "Mona Lisa".
Despite his untimely demise in the 1960s, Nat King Cole's music is still favoured by many today. Yannick Bovy, believes that Nat King Cole has paved his way as one of the most influential black artists in American Music History and especially in Jazz music.
When Bovy was first approached to perform in the 'Nat King Cole 100' show in December 2018, it was a way to pay tribute to the legendary jazz artist. This year, the Universal Music signed artist put fourteen covers together and released Yannick Bovy Celebrates 100 Years of Nat King Cole and fellow Malaysians will get to join him ; celebrating the life and music of Jazz Legend "Nat King Cole" this 4-5 October at Istana Budaya.
One of the songs, "The Soul Of Nat King Cole" was written by Belgian music legend Will Tura. " Like me, Will has a passion for jazz and swing music, and we got to know each other a few years ago. He told me: 'if there is anyone who can sing this song in English with the passion it needs, it's you" What a great honour it is for me and a pleasure, because "The Soul Of Nat King Cole" is such an amazing song to sing," adds Bovy.
Bovy will be channeling Nat King Cole this October as he covers fourteen Nat King Cole's songs in Yannick Bovy Celebrates 100 Years of Nat King Cole. For two nights only, fans will be treated to this charming crooner's melodious voice in Istana Budaya . Kuala Lumpur will be the second stop, after Belgium, for the Yannick Bovy Celebrates 100 Years of Nat King Cole album world tour.
"His music and lyrics were universal and had beautiful messages of love and life. They are all still very meaningful today. As an artist, Nat King Cole has been a great role model for the swing- jazz artists of today," shares Bovy. He also believes that as music becomes more global because of our digital world, you'll start to notice that different music styles influence one another, which makes this a very exciting time for everyone who performs and loves music.
He adds, "Although I've known of Nat King Cole's repertoire since I was a teenager, I discovered 'The Rules Of The Road', VRT Big Band suggested to do for the show in 2018. To me, the song had a fantastic arrangement, lyric, and melody, but most importantly, it had a message about life and love, where you live and learn.
Grace Lee, Managing Director of Milestone Production Sdn Bhd shares "There's no better way to celebrate this legendary jazz artist. Even today, Nat King Cole's music is still so impactful as it was when it was first released. You would hear his love songs at weddings, jazz music nights and many more. There's no limit to music as it connects everyone together. I truly believe that Yannick embodies the soul of Nat King Cole and fans can expect to be serenaded with style. You'll have to be there to experience the whole package!"
CIMB Group Of 4
Enjoy 20% off tickets when you purchase a group of 4 tickets with your CIMB cards.This promotion is applicable to 4 tickets with same ticket category and same event time only. It's only valid for Premium, VIP, CAT A and CAT B only. Payment must be made with CIMB Bank debit, credit or prepaid card issued in Malaysia.
Show Dates and Time
4th – 5th October 2019 (8:30pm show)
Ticket Pricing
Premium – RM480
VIP – RM380
Cat A – RM250
Cat B – RM150
Cat C – RM80
*All ticket price is subject to RM4 ticketing fee
For more information on the show and ticketing details , please visit: https://www.facebook.com/MilestoneEntertainment.Show/ www.milestone-entertainment.com
About Yannick Bovy
Yannick started his musical quest in Belgium, his home. His debut album, 'Better Man' consists of 15 tracks. 'Better Man' can be described as a classy tribute to the Big Band, crooner and jazz traditions of yore, spiced with solid own work and surprising covers including absolute classics such as "I've Got You Under My Skin" (Sinatra), "My Cherie Amour" (Wonder) and "All My Loving" (Beatles).
Yannick Bovy's music can be heard in all corners of the world. Songs from his first two albums 'Better Man' and 'All The Way', just like 'Theoretical Love', 'She's Even More Beautiful' and 'Six' soon found success in the German, Polish, Greek, and also Brazilian, Indonesian and Thai charts. He has been a supporting act for Lionel Richie, Tony Bennett and Lady Gaga, and has taken to the stage with Lisa Stansfield and Amy MacDonald among other greats.
It was the Belgian music legend Wil Tura, who out of his great love for jazz and swing, presented Yannick with a number of songs with an international character that would form the main thread for 'Love Swings', his third album. His music career recorded a great success worldwide with Malaysia ranked in at the No.2 spot of most Yannick Bovy fans in South East Asia.
In April 2019 Yannick Bovy released his album "Yannick Bovy celebrates Nat King Cole" as a tribute to Nat King Cole's unparalleled repertoire. The album already got rave reviews from fans around the Globe and the singles 'Let there be love' and 'Let's face the music and dance' can be heard on radio's from Europe to Canada and the Far East at the moment.
About Milestone Production
Established in 2003, Milestone Production is one of the region's leading show production companies that provides unparalleled live entertainment experiences globally. We aim to cultivate appreciation of the performing arts in the region by bringing in internationally acclaimed West End and Broadway productions to Malaysia and to the rest of South East Asia, namely – "Mama Mia!", "The Mousetrap", the multi-award winning Broadway production "Jersey Boys", "Thriller Live", "Saturday Night Fever", "Potted Potter", "Dr.Bubble With Milkshake", "One Man Star Wars Trilogy", "Dr.Balloon's Science Adventure", "Rumour Has It – Adele – Her Life And Songs" , the iconic "An Evening With The Phantom Of The Opera" and "Remembering Whitney – The Greatest Love Of All".
For more information on our past and upcoming shows, please log on to www.milestone-production.com
Follow us on Facebook www.facebook.com/MilestoneEntertainment.Show and Instagram @MilestoneEntertainment.Show
Press Contact
Cynthia Lim
[email protected] (e)
012 515 3755 (m)
Elizabeth Perera
[email protected] (e)
014 644 1708 (m)