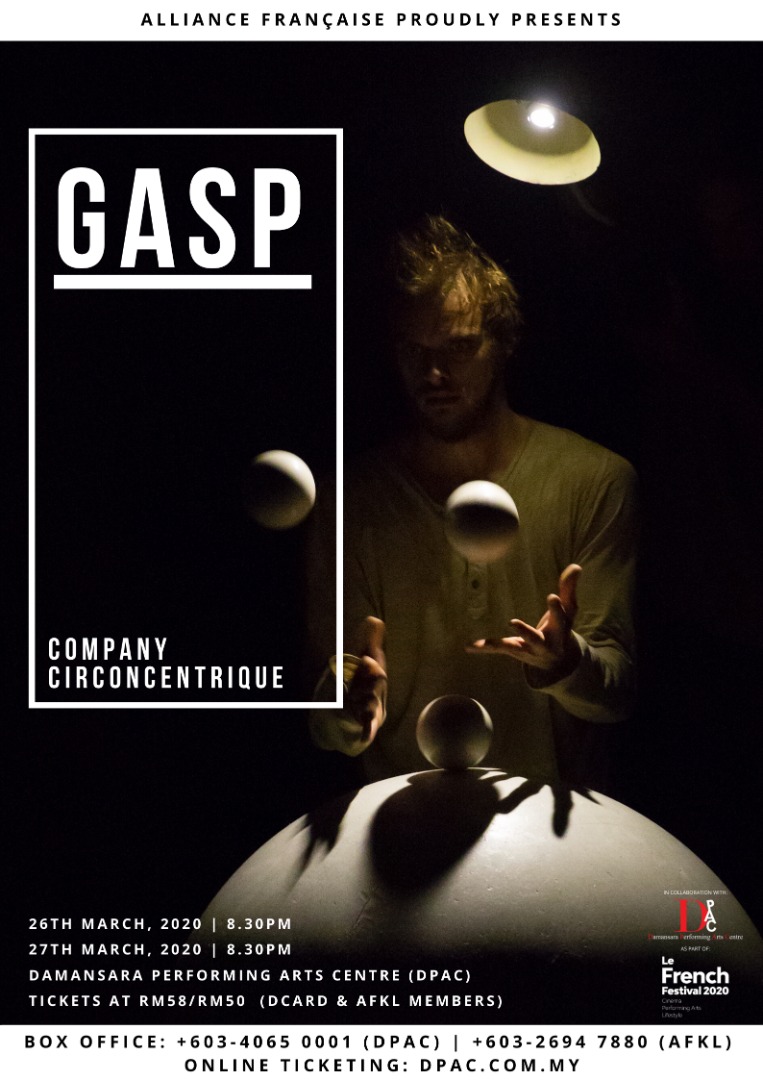 Subverting the usual theatre, dance, and music performances, this year's Le French Festival invites highly acclaimed contemporary circus company, Circoncentrique, to perform numerous award-winning pieces. Titled "Gasp" — as in the way one catches their breath in astonishment or surprise — you can imagine the type of visionary performing arts they will be presenting to Malaysian audiences.
Robert Choquette once said: "For an artist, creating ain't work: it is breathing, it is being." Circoncentrique's two soul figures, Alessandro Maida and Maxime Pythoud were able to fully understand this and give full play to the spirit of free creation, which in turn gave birth to "Gasp".
Alessandro and Maxime fuse impromptu piano accompaniment with exquisite acrobatics. Coupled with the tossing and rotating of globes, cyr wheels, and balls, they are set to defy gravity and expectations, to challenge the liberties of space, to find excitement in balance and danger. It is a "circular adventure", an acrobatic and poetic whirlwind full of suspense and surprises and questions waiting to be answered — in their art, everything is literally up in the air.