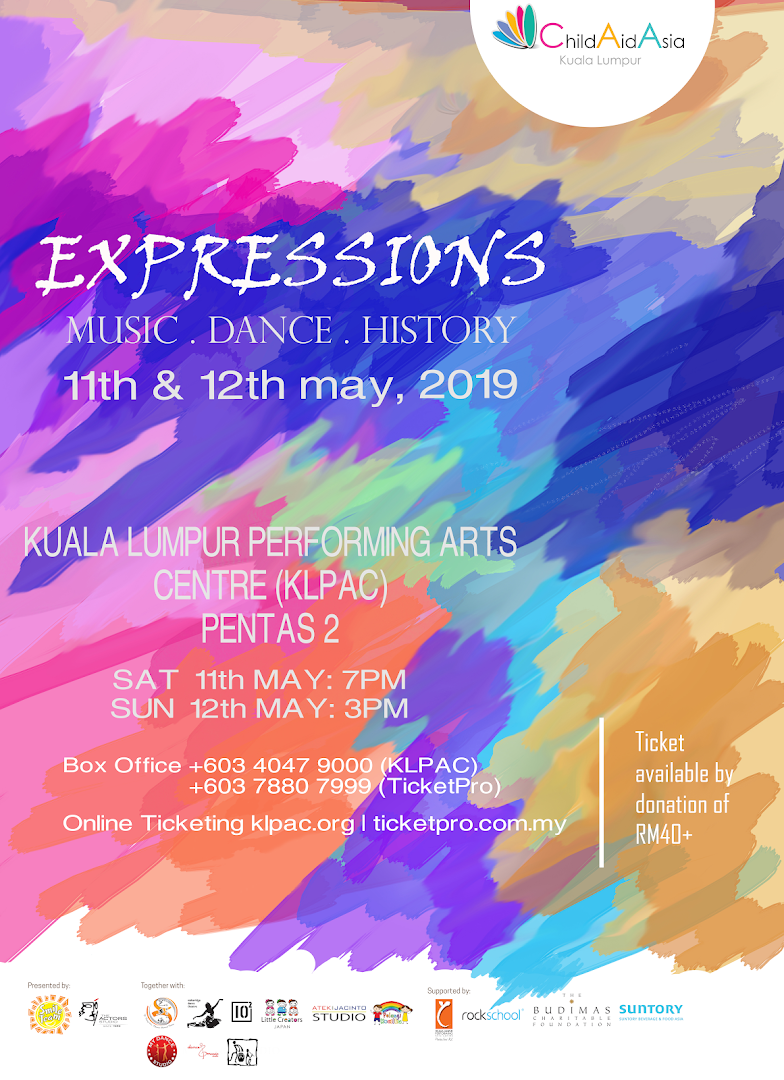 Did you know that orchestral compositions, such as those by Mozart and Beethoven, were influenced by the Turkish janissary/military music of the Ottoman empire, which in turn traces its roots to the gypsy communities originating from India?
Join us as we unravel this journey through 'Expressions: Music. Dance. History.', a multi-genre performance featuring Indian percussion (tabla, mridangam), Indian classical dance (bharatanatyam), Middle Eastern percussion forms (Iranian, Turkish), Western percussion forms and Latin dance.
'Expressions' traces the history of these diverse art forms, which were impacted by the migration of performing artists, beginning from India to the West, spanning a 2,000-year period to the present era.
The project is organised by ChildAid Asia KL, in collaboration with their performance
partners:
• Aseana Percussion Unit – featuring original composition arrangement (Persian, Turkish and Western fusion) by Edwin Nathaniel and En. Jumawan
• Mahavidya Dance Theatre – featuring original dance choreography by Sheela Raghavan and Carnatic music arrangement by Nirmala Raghavan and Kalaimamani S. Gopakumar
• Dance Music Studio – featuring junior Latin dance performers helmed by Julyann Khoo, who has acted as the adjudicator for numerous local and international dance competitions
• My Dance Studio – featuring award winning talents under the guidance of Sumiko Lim, an award winning international performer and world dance council (WDC) licensed international adjudicator.
'Expressions' is staged to raise funds for the purposes of teaching performing arts to less privileged children, creating a platform for their performances and transportation costs for teaching and staging performances.
Tickets are available at RM 40 each at the KLPAC box office (03-40479000) or at www.proticket.com.my