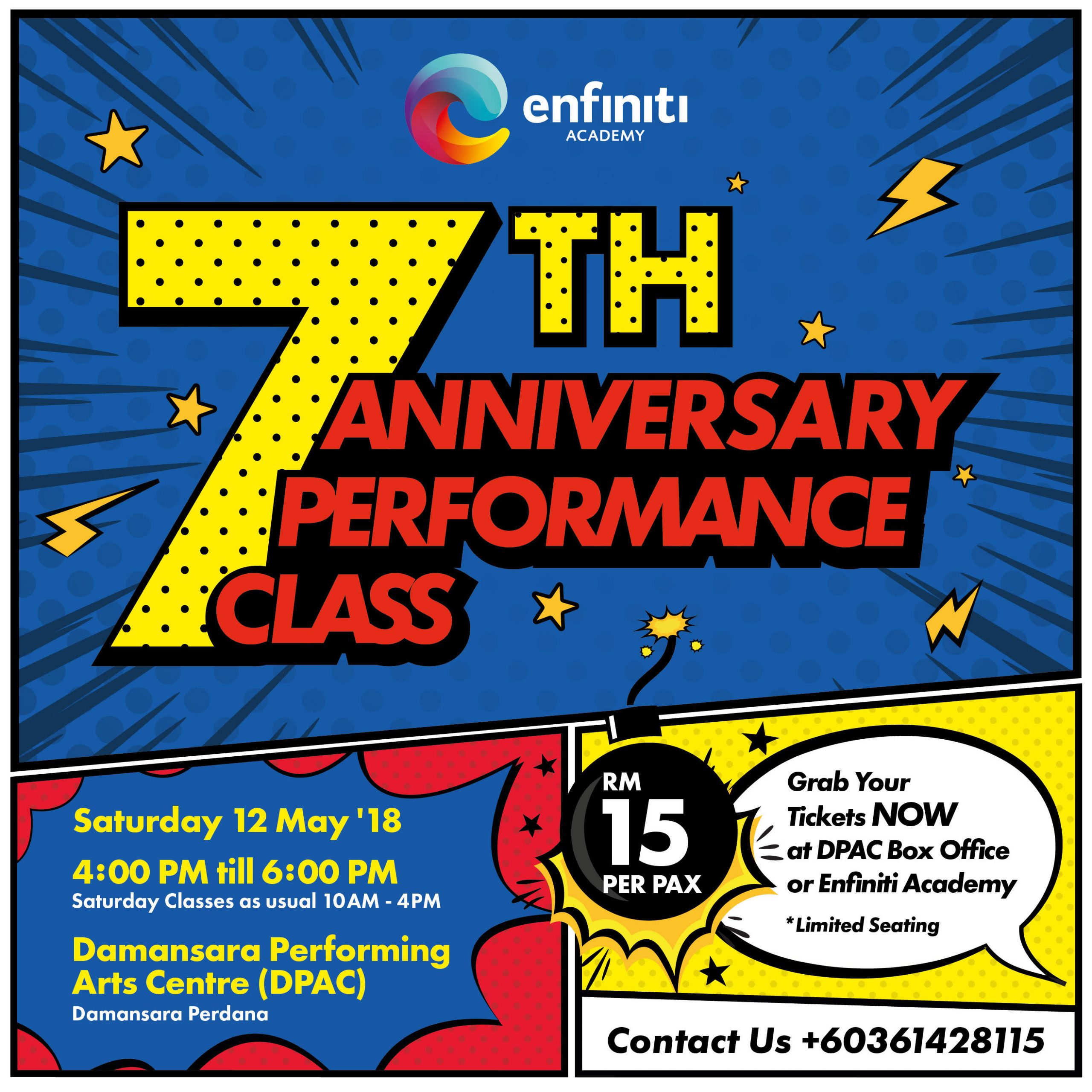 We are happy to announce that Enfiniti Academy is celebrating its 7th Anniversary!
In conjunction with the anniversary, Enfiniti Academy will hold a Performance Class at Damansara Performing Arts Centre (DPAC) for students who have attended classes in the April semester. This is a special Performance Class, as we will be celebrating our 7th year anniversary of teaching, inspiring and creating unique performing arts based programs. We also would like to invite you/your child to participate in this performance class.
At Enfiniti Academy we believe in the power of practice through performance, so instead of exams, Performance Class is conducted regularly as an extension of class, to help students build confidence in front of an audience. The goal; is to provide our students with a friendly and encouraging audience to practice on and gain a sense of achievement.
Details of the Performance Class are as follows:
Date : 12th of May 2017 (Saturday)
Time : 4pm – 6pm
Venue : Damansara Performing Arts Centre (DPAC), H-01, DPAC, Empire Damansara, Jalan PJU 8/8, Damansara Perdana, 47820 Petaling Jaya, Selangor
Tickets : RM15 per pax
Theme : Inspired by Modernism (departing from traditional forms to emphasize innovation and experimentation)