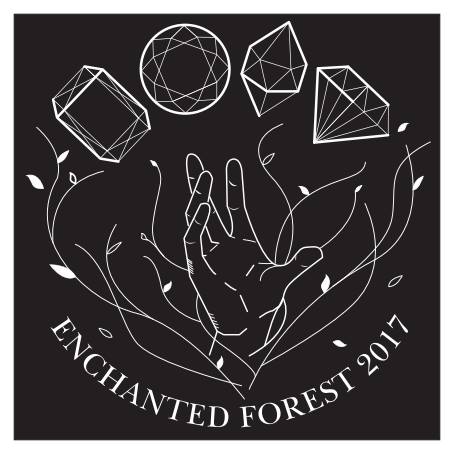 Date/Time:
15 December 2017, 8PM
16 December 2017, 2PM
16 December 2017, 8PM
17 December 2017, 2PM
17 December 2017, 8PM
 "Never, ever open the chest in the corner!"
This was the first rule in the house, the Great Forbidden. Jamie knew that, everybody knew that. Nobody knew what the chest held, they just knew that they should never open it. But there is something about telling an incredibly curious child not to do something that just makes them want to do it more.
Oh! – what a challenge it was indeed to resist the intrigue of the funny chest! What lay inside? Why couldn't it be opened? Was it treasure? Toys? Somebody's secret candy stash?
It had to be opened… it just had to be –
Whoosh! A wave of cold air escaped from the chest, and eight dark spirits emerged. First came the three Ailments – Poverty, Sickness and Depression – followed by the five Vices – Hatred, Pride, Desire, Indolense and Cowardice. Terrified, Jamie slammed the lid of the chest shut. But it was too late. The dark spirits had slithered out the window and spread across the world.
As Jamie sobbed in despair, yet another creature appeared – a pixie. The pixie comforted the tearful child, claiming that it knew of a way to make things better. And so began the quest into the Enchanted Forest…
"When you think all is lost, when all is dire and bleak, there is always hope" – Pittacus Lore
Ticket:
Category 1: MYR 98.00
Category 2: MYR 68.00
Event Facebook:
Ticket Office:
 1.
Damansara Performing Arts Centre
    H-01, DPAC, Empire Damansara
   Jalan PJU 8/8, Damansara Perdana,
   47820 Petaling Jaya, Selangor.
   Tel: +60 3 4065 0001, 4065 0002
 2. D'Danze Academy (Suzanne Liew)
DPAC ticket entitles you to enjoy all our special savings* at DPAC's Partners at Empire Damansara! The Promotions is running until 31st December 2017! So, please hold on to your DPAC tickets and take this fabulous opportunity (valid for a one-time use and a week from the performance date itself at any partnership restaurant or shop for each ticket.