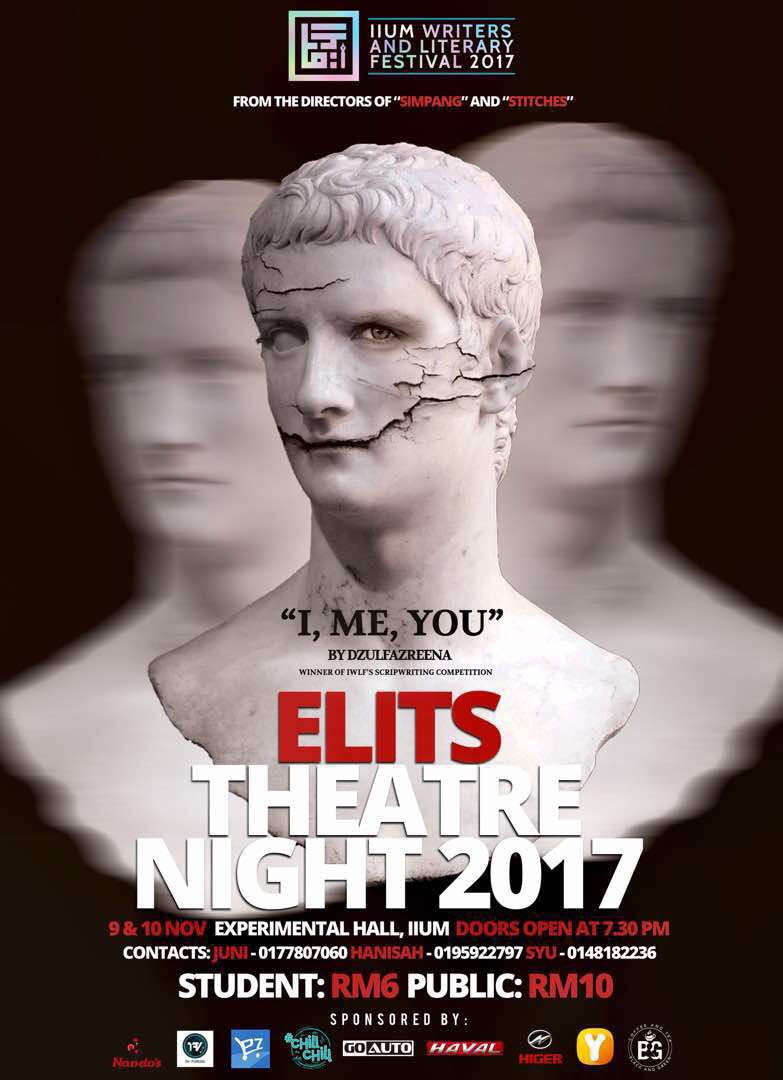 The Secretariat of the English Language and Literature from the International Islamic University Malaysia will be holding a week-long event called IIUM Writers and Literary Festival (IWLF). Previously known as BENL Writer's Festival, the event has become a platform for students to showcase their talents in the creative writing department.
The ELITS Theatre Night (ETN), one of the programs under IWLF, is one of the main events that had managed to capture attention in the past years. We hope to replicate that success by organising an evening of fun entertainment where students, lecturers and others alike can come together to support the talent of youths as they put on a play with a script written by one of their own.
The theme for our play this year is 'Unity in Diversity'. It revolves around three abstract characters; Pride, Disgust and Loneliness who embody the voices in our heads, further burying us within conflict after conflict.
Here is a theatrical reminder about how and why they are all important, why it's okay to feel what we feel and why you, are important.