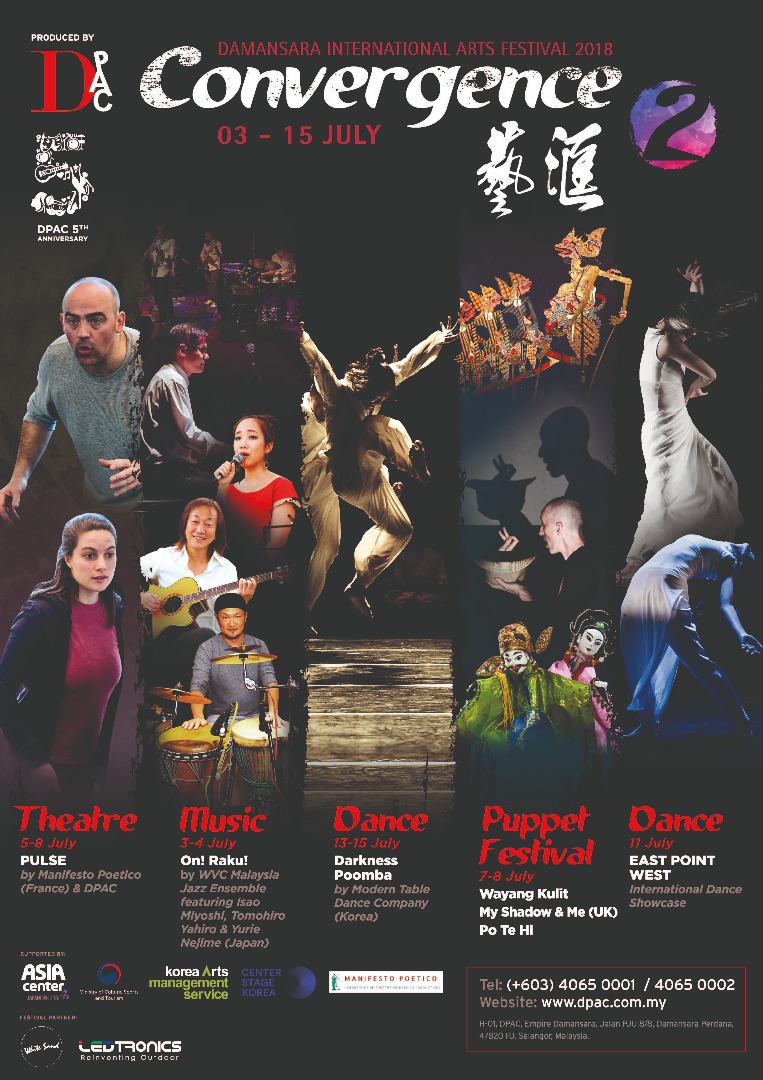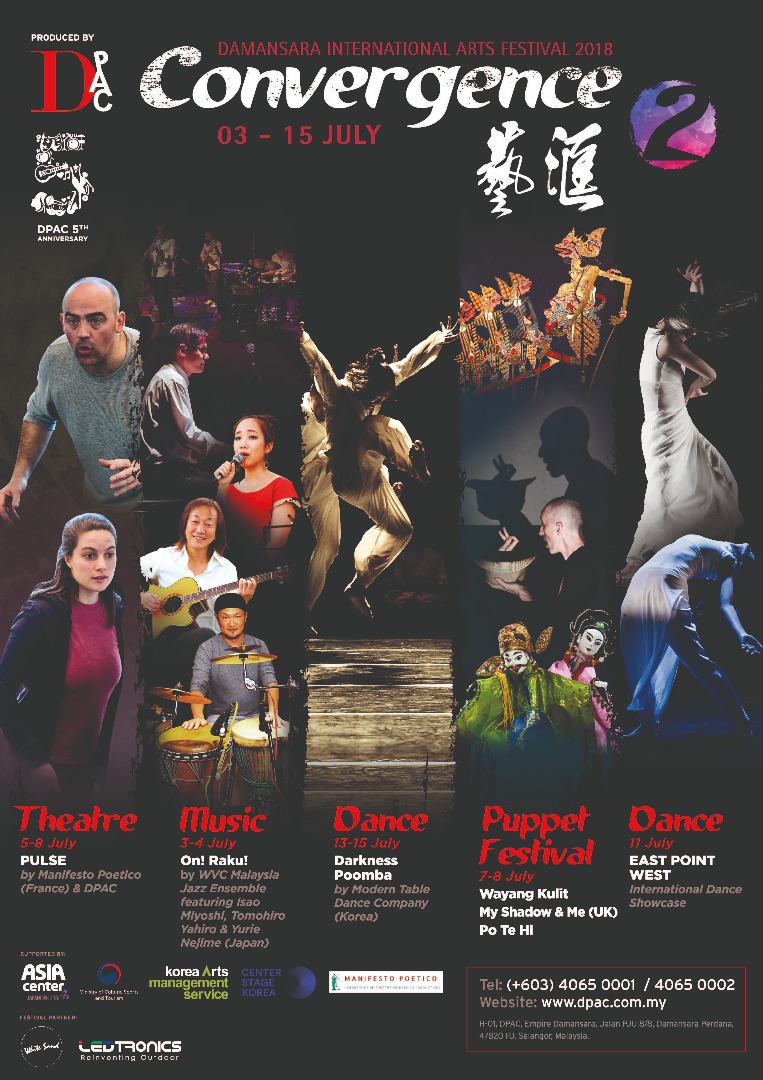 East Point West Student Performance
"Movement has the capacity to take us to the home of the soul, the world within for which we have no name. Movement reaches our deepest nature, and dance creatively expresses it. Through dance, we gain new insights into the mystery of our lives. When brought forth from the inside and forged by the desire to create personal change, dance has the profound power to heal the body, psyche and soul."
——Anna Halprin
East Point West will be starting their workshop during their visit to Malaysia.
During the workshop, participants have the choice to join two daily movement workshops titled "elective workshops" and one creative workshop titled "performance workshop". The performance workshops will culminate into a public performance in the end of the festival.
RM45.00 (Normal)
RM40.00 (Dcard Holder)
Box Office Opens
From 14th July 2018 to 14th July 2018
Performance Date & Time
14 th July (Sat) 3:00 pm

Venue
H-01, DPAC, Empire Damansara, Jalan PJU 8/8, Damansara Perdana, 47820 Petaling Jaya, Selangor, Malaysia.
WEBSITE
For enquiries:
DPAC
Tel: 0340650001
Email: damansara.dpac@gmail.com
Other Events You May Like
GETTING THERE