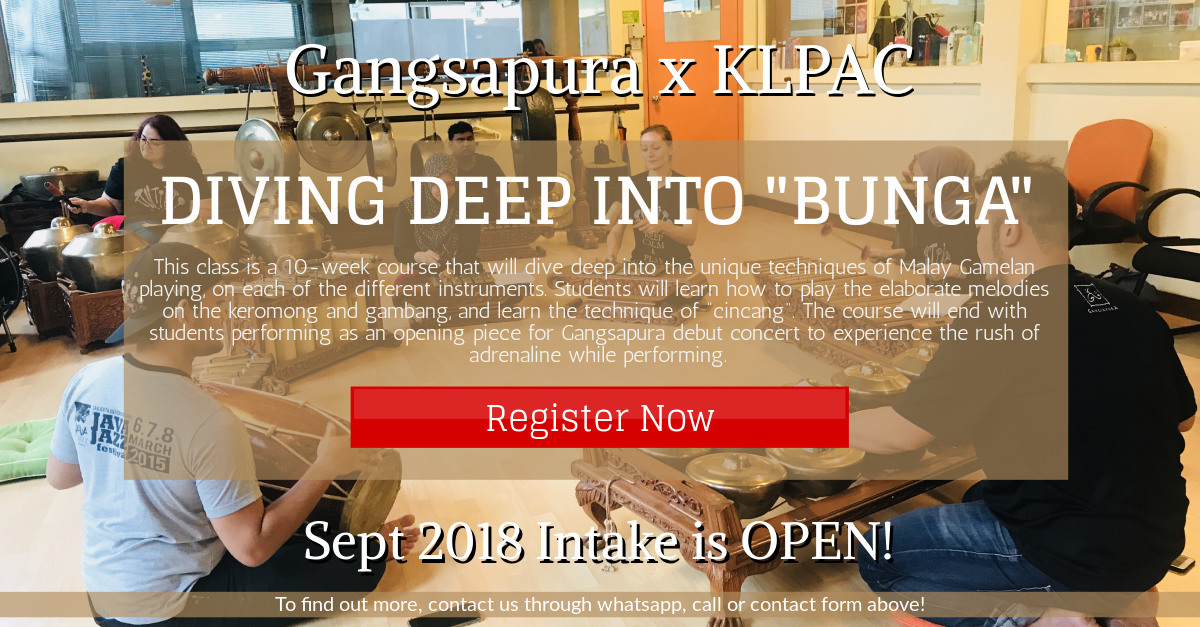 Since it was brought into Tanah Melayu from Riau-Lingga in the early 19th century until it was re-discovered in 1967 under "Istana Kolam" (Terengganu Palace), Malay Gamelan has been a great asset and treasure to our cultural discovery. Since then, the ongoing studies have led to the more development and growth in our journey of learning our own long-lost traditional arts culture & heritage.
This class is a 10-week course that will dive deep into the unique techniques of Malay Gamelan playing, on each of the different instruments. Students will learn how to play the elaborate melodies on the keromong and gambang, and learn the technique of "cincang".
Dates ​
Saturdays
Sept – 22nd, 29th
Oct – 6th, 13th, 20th, 27th
Nov – 3rd, 10th, 17th, 24th
Time: 12pm – 2pm
Venue: KLPAC Academy, Gamelan Studio
Course Fee:
RM450 (first session, student will get Gangsapura t-shirt upon joining)
RM400 (repeat students)
KLPAC Registration Fee: RM50
Contact us through website form, whatsapp or email to find out more about the class!