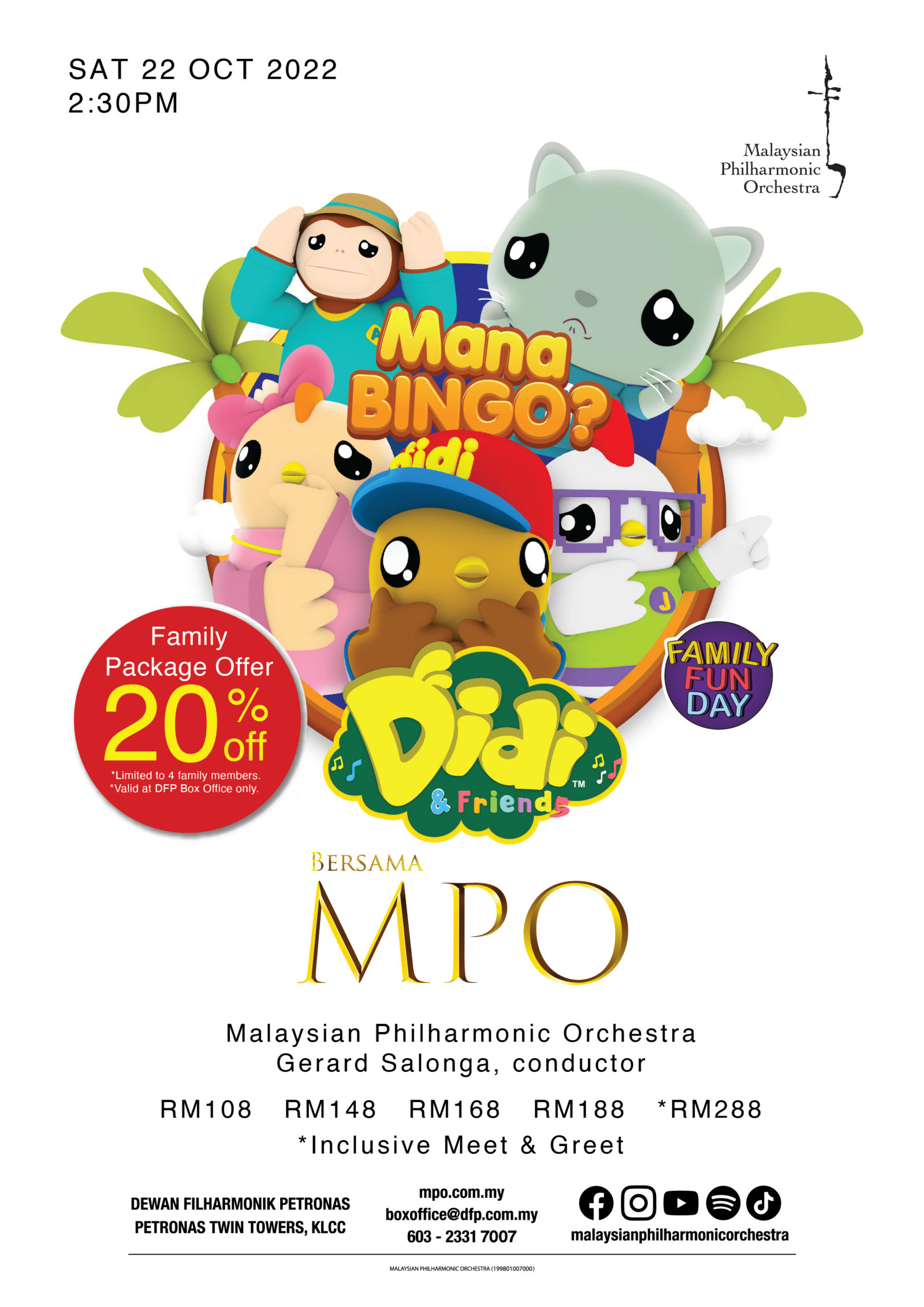 Didi & Friends, Malaysia's No. 1 animation and the most beloved cartoon characters, are coming to you with the Malaysian Philharmonic Orchestra (MPO) in an exclusive one-day-only musical live at Dewan Filharmonik PETRONAS! This concert will take you on a journey with Didi, Nana & Jojo in their quest to find their missing cute little friend, Bingo! Join them in the search for Bingo and get entertained with hits such as Mengantuk Mumia and the traditional Eh Wau Bulan nursery rhyme. Don't forget to shout Hora Horey! in this fun and heart-warming adventure with Didi & Friends and MPO!
Malaysian Philharmonic Orchestra
Gerard Salonga, conductor
Pat Ibrahim, director

Music from Didi & Friends
Bingo
Didi & Friends Main Theme
Traktor Pak Atan
Mana Bingo
Wau Bulan
Manet
Mengantuk Mumia
Mana Bingo
Pop Baby Dino
Chan Mali Chan
Terima Kasih
Dayung Sampan
Kalau Rasa Gembira
RM108     RM148      RM168     RM188     *RM288
*Tickets inclusive Meet & Greet

For the Family Fun Day concert, children aged 2 years and above are allowed with admission tickets.

20% off with our Family Package (limited to 4 family members). Valid at DFP Box Office.

Duration: Approximately 60 mins without intermission.