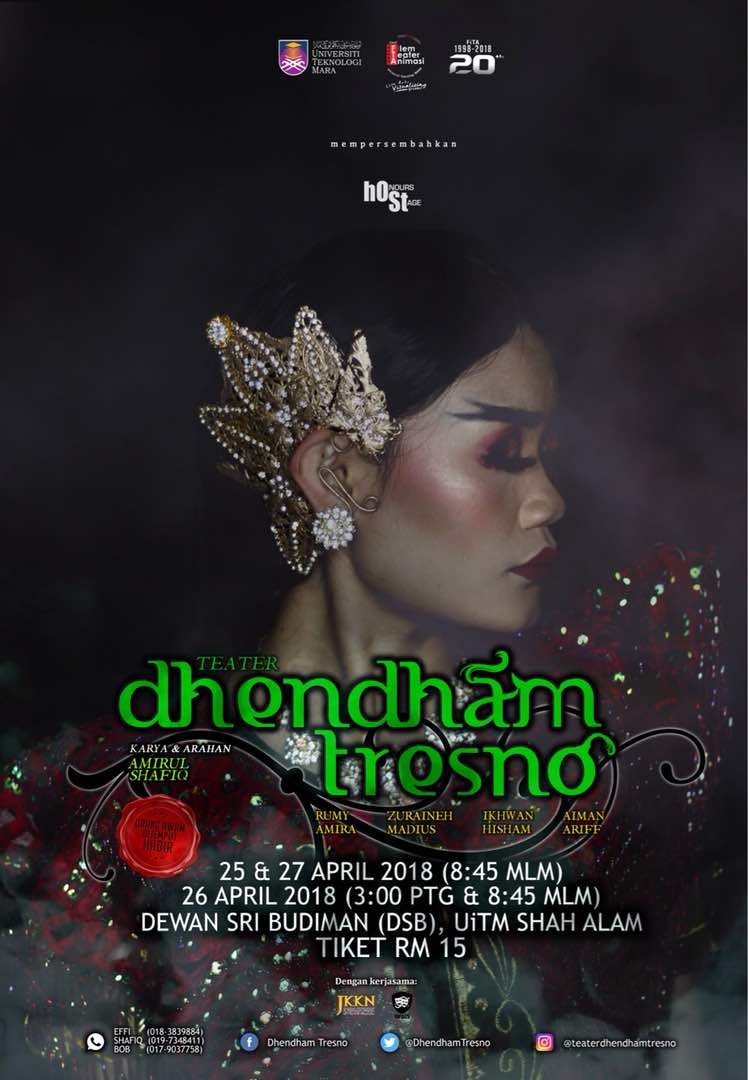 An experimental musical theatre that tells of a story of a Javanese court dancer who fell in love with Minang youth from Padang who came to trade in Java. The beautiful romance eventually becomes a revenge story after a very tragic farewell between them. The revenge of love for the endless culture. What is at the end? Is it the happiness that they sought after?
Theater "Dhendam Tresno" is one of the final thesis projects hold by Bachelor Degree's (Management Industry Creative & Theatre) from the Faculty of Film, Theater and Animation to fulfill the special needs of Thesis Research.
Date & Time : 25 April 2018 (8.45 pm)
26 April 2018 (3.00 pm)(Matinee Show) n (8.45 pm)
27 April 2018 (8.45 pm)
Ticket : RM15
Involved : 100 students including students assessed from both Bachelor Degree's program management and theatre.
NURHASYIMAH ROSLAN
0172834100