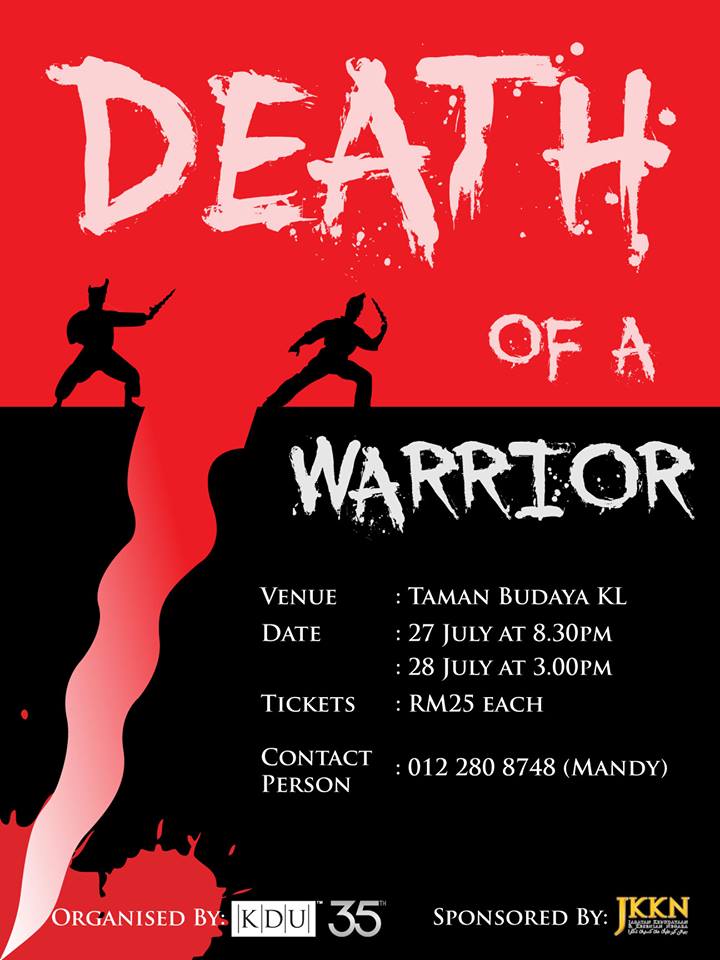 Set historically in the Malacca Sultanate of 15th Century, known as the golden era of trade; this play tells the story of when Hang Tuah was hastily sentenced to death by the Malacca Sultan based simply on a rumour started by jealous Court Officials, Hang Jebat, his good friend, took revenge. Single-handedly, he overtook the Palace. The Sultan, fearing for his life, took refuge at the Datuk Bendahara's house. The only person who could defeat Jebat, lamented the Sultan, was Tuah, but he was already dead. Bendahara then revealed to the Sultan that he did not kill Tuah as instructed by the Sultan but hid him a cave in his orchard. Hang Tuah was brought out of hiding to defeat Jebat.
Tickets are sold at RM25/person.
Presented by the KDU University College students of Diploma in Entertainment Arts.