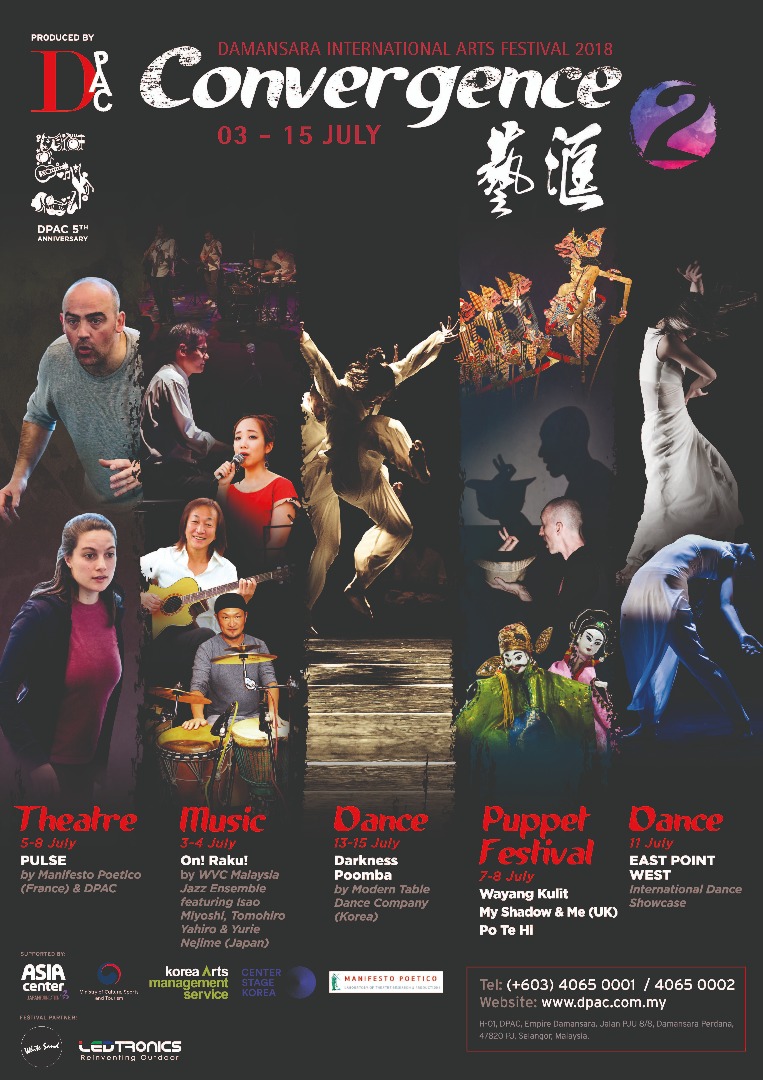 Presented by Modern Table Dance Company.
Modern Table is a male group repertory dance company. It was initially project-base until 2013, boldly transforming into an ensemble company with 7 permanent dancers.
Reinterpreting Korean elements with modern methods, Modern Table acquires very Korean yet universal dance along with curviness, speed and strong movements.
The repertory Darkness Poomba is re-interpreted into a modern dance from Korea's traditional material, "Poomba" which is known for the melody as a changed subject from its origin. Filled with emotions of anger, sorrow and grief, they scorned with contempt through the expression of sighs and dark sounds. The fear of being defeated in the darkness would be continuously portrayed by the dancers as they dance and sing to a movement similar to "dionysus." This relates to '한(han)' which is defined as deep resentment and sorrow with expression in the Korean culture.
Darkness Poomba possesses a unique Asian characteristic with live sounds and male dancers dancing in dynamic curves. Also, featuring Pansori, a Korean traditional musical storytelling in the performance.