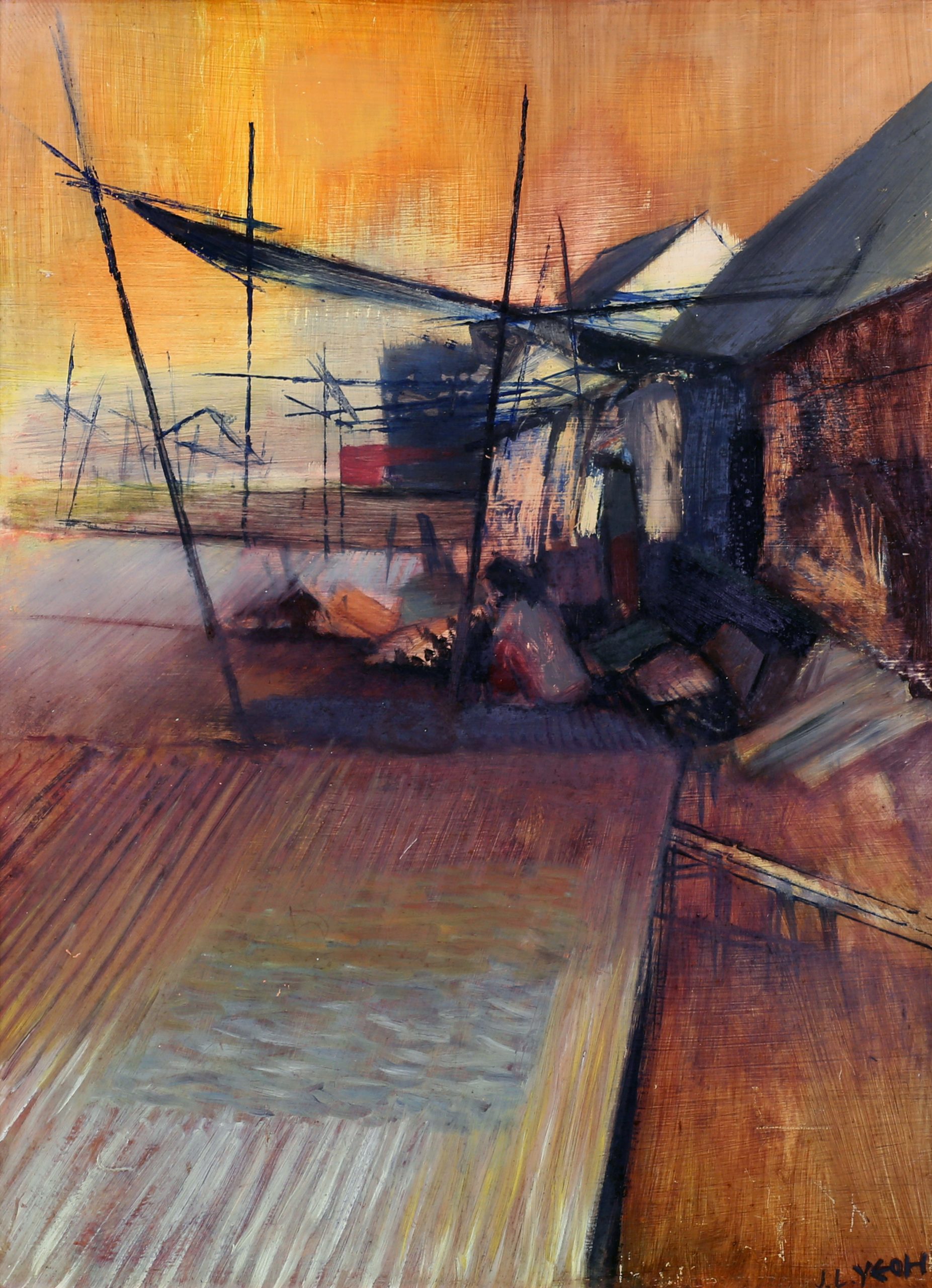 GERAK RUPA UBUR KENYATAAN 1958 – 1973
Curator's Tour on 2 December 2017 at 11AM
Level 5
What does it mean to be modern? What shapes a modern experience? How did this experience in post merdeka Kuala Lumpur give rise to a new way of representing the world in painting?
The exhibition Gerak Rupa Ubur Penyataan 1957 – 1973 traces the emergence of modern art as a cultural phenomenon in Malaysia in the 1960s through the early works of seven modern artists. These seven artists, Anthony Lau, Cheong Laitong, Ibrahim Hussein, Jolly Koh, Latiff Mohidin, Syed Ahmad Jamal, and Yeoh Jin Leng, participated in GRUP, a seminal exhibition which was held in Kuala Lumpur in 1967. They are today recognised as pioneers of modern art in Malaysia. These artists, though distinct in their stylistic approaches and aesthetic philosophies, can be viewed as part of a collective force that sought to express a modern sensibility through visual means.
Gerak Rupa Ubur Penyataan 1957 – 1973 which will present key representative artworks by the seven GRUP artists from 1957 – 1973 is also an exhibition about the arts infrastructure — art spaces, art groups, art schools, art institutions, corporate and private patrons — that developed during this period. The exhibition aims to give audiences a sense of the larger cultural system and institutions that facilitated the growth of modern art in Malaysia in the 1960s.
Join us on a curatorial tour highlighting key works from the exhibition.
/////
GERAK RUPA UBUR KENYATAAN 1957 – 1973
Lawatan kurator pada 2 Disember 2017 pada jam 11 pagi.
Tingkat 5
Apakah erti menjadi moden? Apakah yang membentuk pengalaman moden? Bagaimanakah kemodenan ini membuka jalan baru kepada representasi dunia menerusi catan di dalam era pasca merdeka Kuala Lumpur?
Pameran Gerak Rupa Ubur Penyataan 1957 – 1973 menjejak kembali fenomena budaya seni moden di Malaysia pada tahun 1960an melalui karya-karya awal tujuh orang artis moden. Mereka adalah, Anthony Lau, Cheong Laitong, Ibrahim Hussein, Jolly Koh, Latiff Mohidin, Syed Ahmad Jamal, dan Yeoh Jin Leng, yang bersama-sama menjayakan GRUP, sebuah pameran seni terpenting di Kuala Lumpur pada tahun 1967. Kini mereka dikenali sebagai pelopor seni moden Malaysia. Walaupun perbezaan gaya dan pendekatan falsafah estetika yang ketara, mereka dilihat sebagai gelombang yang mencetus ekspresi kepekaan moden melalui perantaraan visual.
Gerak Rupa Ubur Penyataan 1957 – 1973 akan mempersembahkan karya-karya utama oleh ketujuh-tujuh artis GRUP dari tahun 1957 – 1973 dan juga sebuah pameran mengenai infrastruktur seni — ruangan seni, kelompok seni, sekolah seni, institusi seni, korporat dan penaung persendirian — yang terbentuk dalam tempoh tersebut. Pameran ini bertujuan untuk memberi konteks terhadap sistem budaya yang meluas dan fasiliti sokongan yang membantu pembangunan seni moden Malaysia pada tahun 1960an.
Ikuti lawatan bersama kurator yang akan menerangkan karya-karya penting di dalam pameran ini.