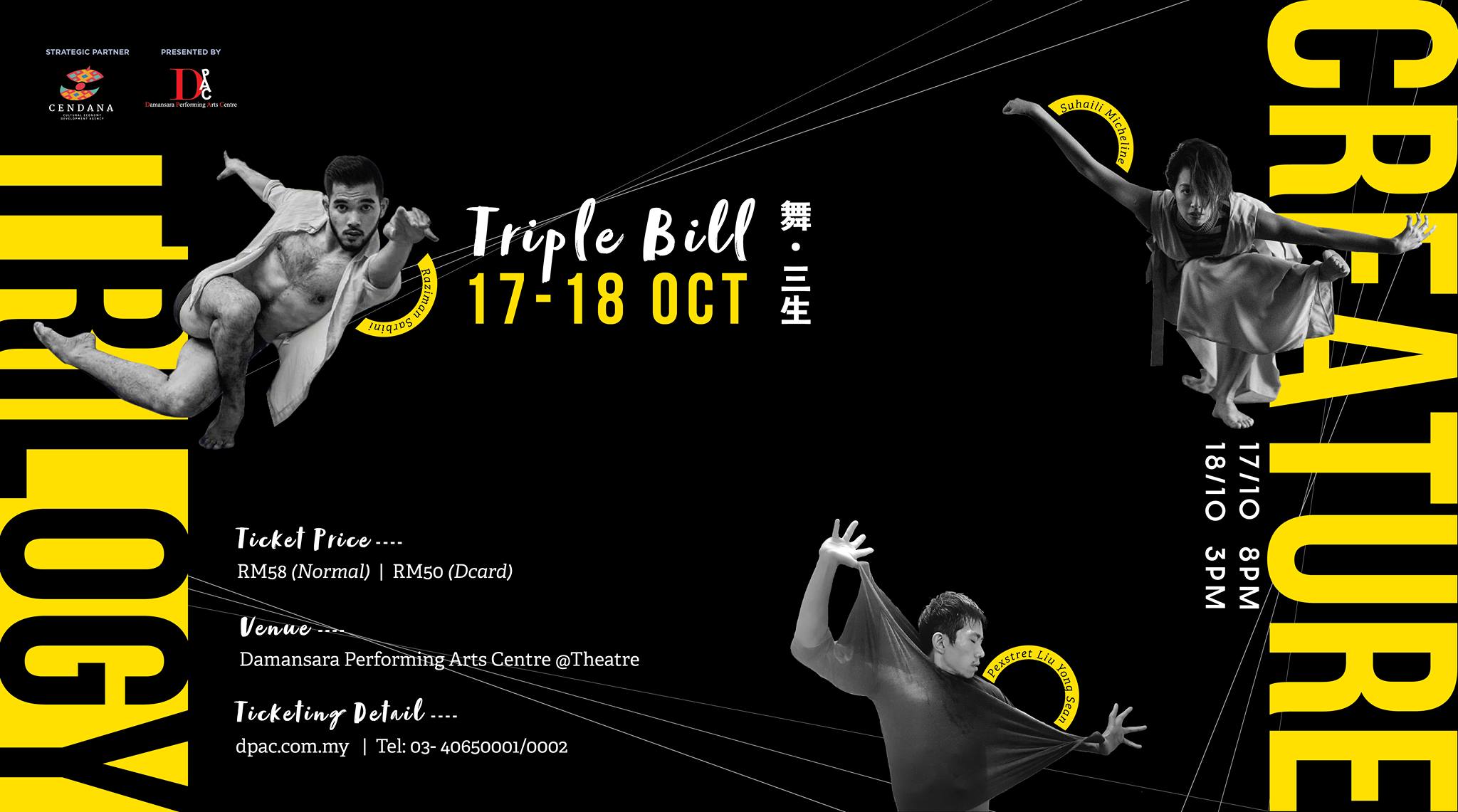 This October, DPAC will bring dance-centric "Creature Trilogy" (initially a part of the Damansara International Arts Festival line-up) to the stage. Dance lovers, go ahead and rejoice!
Each of us has a different definition of "beauty" when it comes to dance. Some might prefer the fluidity of body movements that conform to biomechanics; some might be partial to the startling movements brought on by a violation of these biomechanics.
"Creature Trilogy" sees the return of three renowned choreographers and dancers, Raziman Sarbini, Pexstret Liu Yong Sean, and Suhaili Micheline from the United States, South Korea, and Australia respectively.
Each of them have made names for themselves in their countries of base and in their home of Malaysia. Taking lessons learned abroad, they now hope to combine their unique understanding of biomechanics to derive new pieces of work.
"Creature Trilogy" will first feature the solo works by the choreographers, which is then followed by a collaborative piece from all three of them. This triple bill will see an amalgamation of their differences in biomechanics, experience, country, and style that is sure to exceed audience's expectations.
Ticket Price:
RM 58 (Normal) | RM 50 (DCard Member)
Strategic Partner:
Cultural and Economy Development Agency (CENDANA)