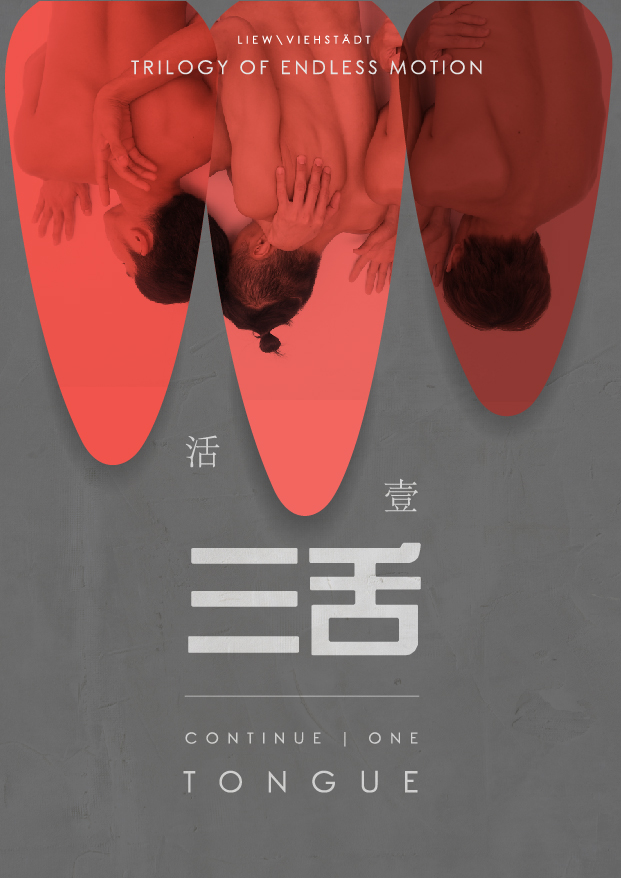 Continue I : Tongue 活壹 : 三舌
Choreographer : Raymond Liew Jin Pin
Co-Choreographer/ Dramaturg : Jascha Viehstädt
Dancer : Lu Wit Chin, James Kan Che Wai & Raymond Liew Jin Pin
Composer : Ng Chor Guan
Stage Design : Ma Hui Shan
Lighting Design : Tan Eng Heng
Producer : Hoh May Yee
Ticket : RM68 (Adult) , RM58 (Student)
Dcard member : RM61
Booking/Enquiry :
03-40650001/2 www.dpac.com.my
+60125111027
www.raymondliewjinpin.com
https://www.facebook.com/events/169242973845363/
https://www.mystartr.com/projects/continuedanceproduction
is a dance trilogy made up of , and , which deals with continuous patterns in nature and human behaviour.
The first piece unfolds with three dancers endlessly turning around themselves, encircling their thoughts and how to communicate with the outside world.
But their words get stuck in the mouth, questions are lingering on the lips and emotions hover over the tongue. It is this very familiar, yet helplessly private situation that makes them move. With a huge appetite for words, they arm themselves with movement against the dark spells of modern life with all its promising freedom and hidden taboos.
And they go on, go on and on and on and on…
活,即不死。
舞蹈三部曲《活》,由《三舌》、《三角》及《三色》概念创作组成。第一部《三舌》由三位男舞者呈现。
在这么开放的年代里"活"着,很多的发言却似乎都困在口里,疑问都卡在唇齿间,产生出的情绪也都盘旋在舌头上。时间久了,那些滋味是否合胃口也不再重要了。
不管能不能在《三舌》里活着,但至少可以打着赤膊往这现今人类与传统规则的矛盾游去。。。。。。
Supported by : Goethe Institute, DPAC ,INXO Arts Fund, City Ballet Academy, Toccata Studio, Passion Ma Artistry