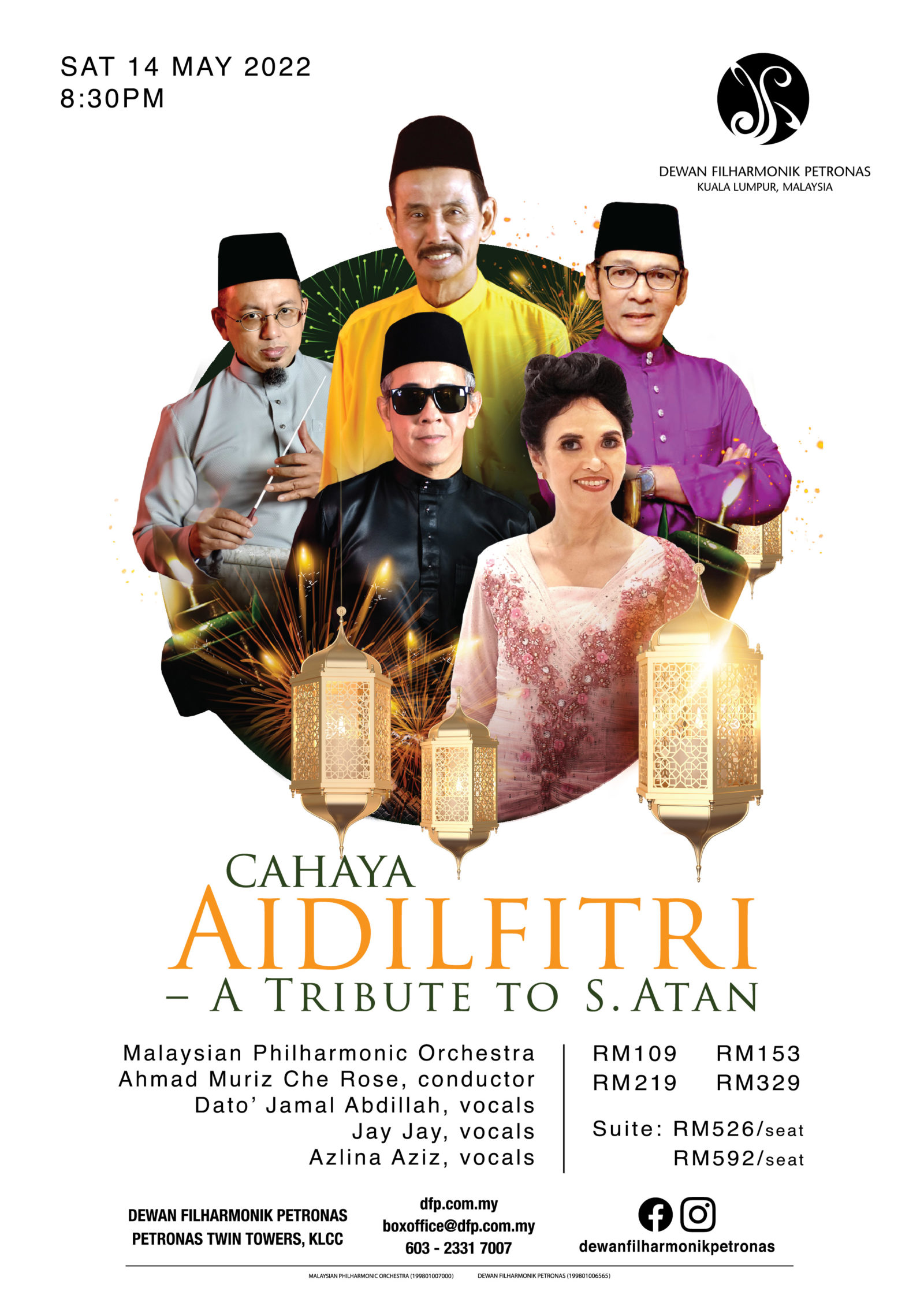 Malaysian Philharmonic Orchestra
Ahmad Muriz Che Rose, conductor
Dato' Jamal Abdillah, vocals
Jay Jay, vocals
Azlina Aziz, vocals
A tantalizing feast awaits as the MPO celebrates Hari Raya Aidilfitri with a selection of festive songs! Hum along to the greatest Raya hits in this tribute to a legendary songwriter, composer and producer S. Atan. Featuring some of the biggest names in the Malaysian music industry – accompanied by the rich symphonic colours of the MPO. Don't miss out on this first ever one-of-a-kind concert at DFP!
​
Ticket Price:
RM109   RM153   RM219    RM329
Suite: RM526/seat & RM592/seat