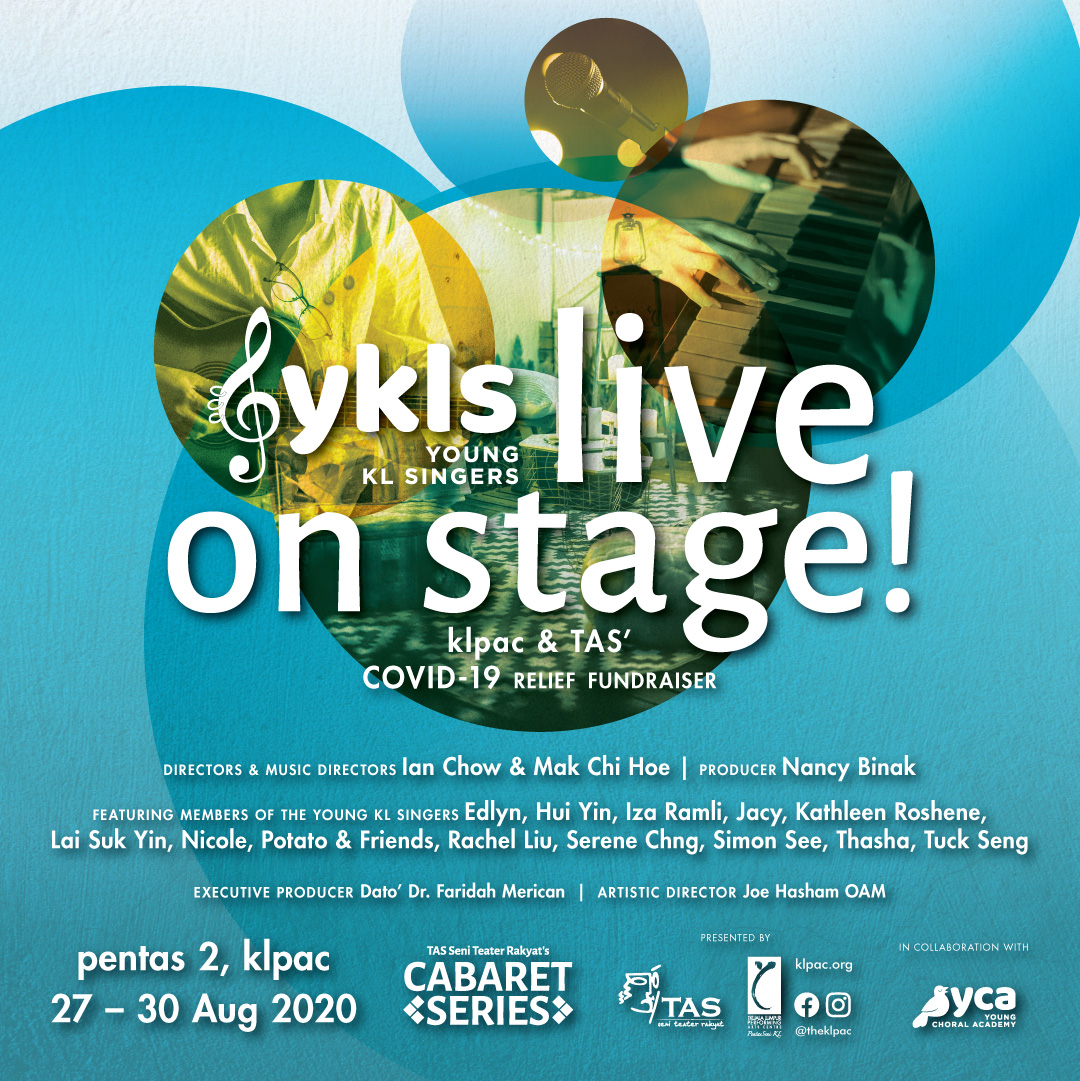 The Young KL Singers is known for their show-stopping and award winning ensemble performances but this time, the members are going solo.
This started as an online competition for its members during MCO. Each week, they would compete solo in different categories and winners would be picked by Ian Chow, Mak Chi Hoe, and Susanna Saw.
Now, finally, the winners can take to the stage with a delightful programme of music from the silver screen and musicals, Disney and chart-topping hits directed by Ian and Chi Hoe.
SHOW DETAILS
Presented by klpac, The Actors Studio Seni Teater Rakyat in collaboration with Young Choral Academy
Date & Time:
27th – 29th August 2020 @ 8:30pm
29th & 30th August 2020 @ 3pm
Venue: Pentas 2, klpac
Ticket: RM 40 (inclusive welcome drink)
THE TEAM
Artistic Director: Joe Hasham OAM
Executive Producer: Dato' Dr. Faridah Merican
Directors / Music Directors: Ian Chow & Mak Chi Hoe
Producer: Nancy Binak
Cast: Edlyn, Hui Yin, Iza Ramli, Jacy, Kathleen Roshene, Lai Suk Yin, Nicole, Potato & Friends, Rachel Liu, Serene Chng, Simon See, Thasha, Tuck Seng
Licensed by Music Authors Copyright Protection (MACP)