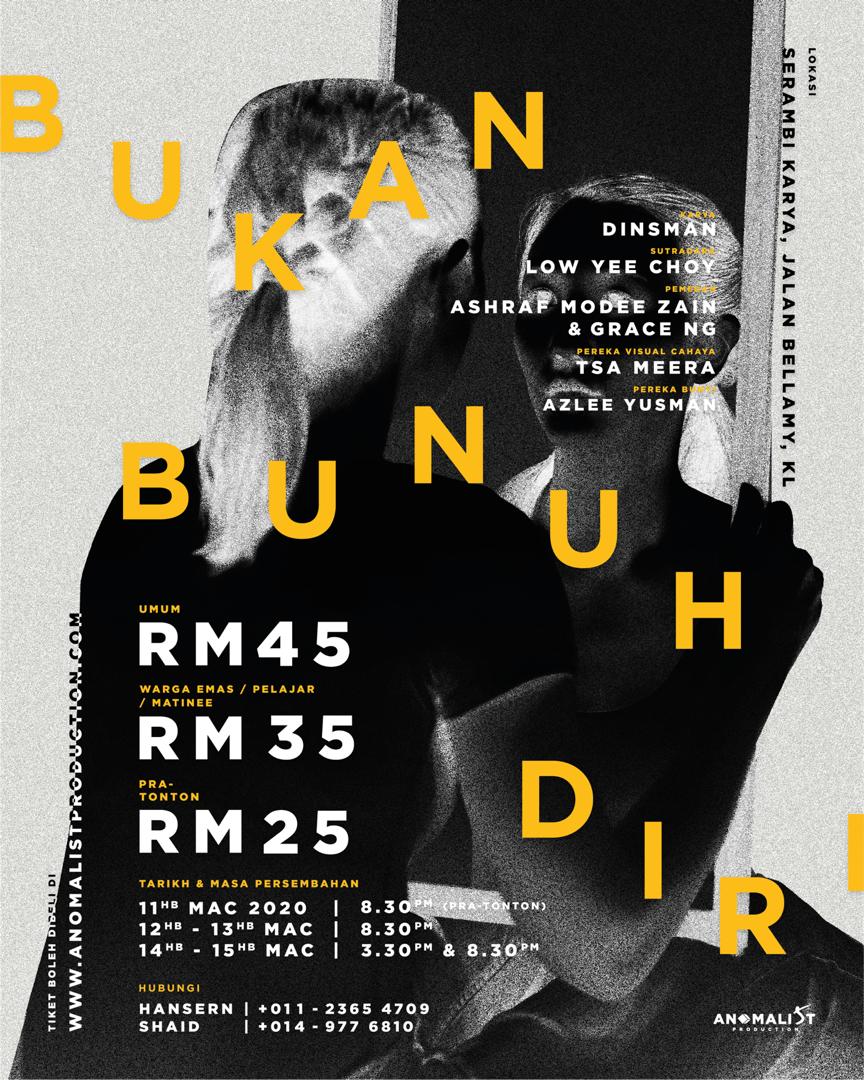 Adam is a struggling artist. He finds no meaning in life and questions his very existence. Dejected and without hope, the 25-year-old sets a new, near impossible goal for himself – meeting God. He settles on an unconventional and possibly controversial method to achieve that – committing suicide! But as he stands in front of a noose, something otherworldly gets in the way…
BUKAN BUNUH DIRI explores the theme of self-love and self-discovery in relation to God in hard times. Should we turn to God during our lows? What's God's purpose to put us in this world? Even more, does God really exist? This play, which premiered at Dewan Bandaraya Kuala Lumpur in 1975, offers a curious study into these questions that haunts most of us.
This is Anomalist Production's first of five projects for their 2020 season – celebrating their 5th year anniversary.
TICKETS
RM45 (Regular)
RM35 (Concession: Students, the Disabled, Senior Citizens)
RM25 (Preview on March 11)