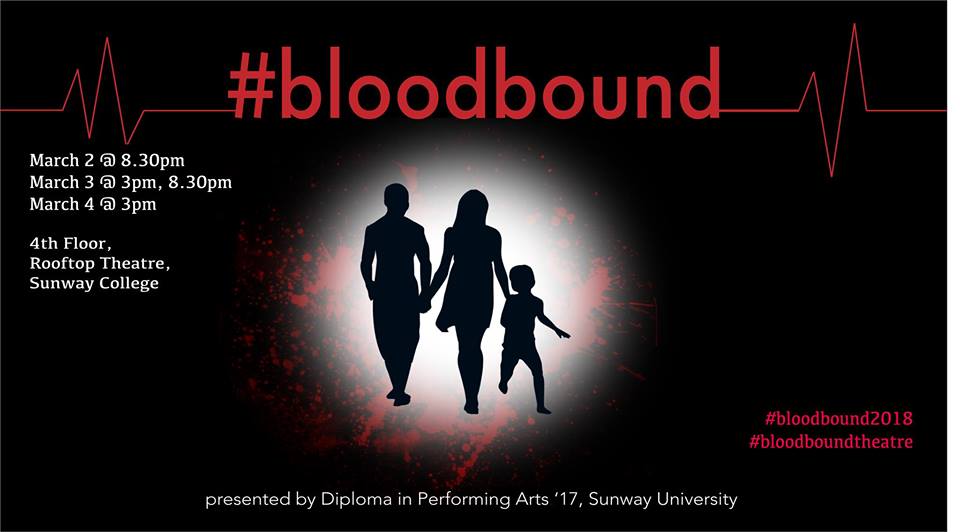 Families are funny:
My father puts on a facade when mom is around.
Mom keeps secrets from her daughters.
Her daughters intentionally bring each other down.
While the only son does anything and everything to make sure no one frowns.
#bloodbound explores the highs and lows of the contemporary nuclear family, told from various lens. Is being blood-bound a contract? What happens when this contract is broken?
A devised theatre performance by first-year students of the Diploma in Performing Arts '17, Sunway University.
WHERE
Rooftop Theatre
4th floor, Sunway College
TICKETS
RM10
BOX OFFICE
+60 11 3779 7752 (Call, text or WhatsApp; business hours only)
[email protected] (Any time)
When requesting tickets, please state/include your full name, contact number, email address, and number of tickets. Payment and ticket pickup details will follow.
*Tickets also available at the new university building foyer, February 22 onwards, from 1.00 – 2.00 pm.
SEATS ARE LIMITED!