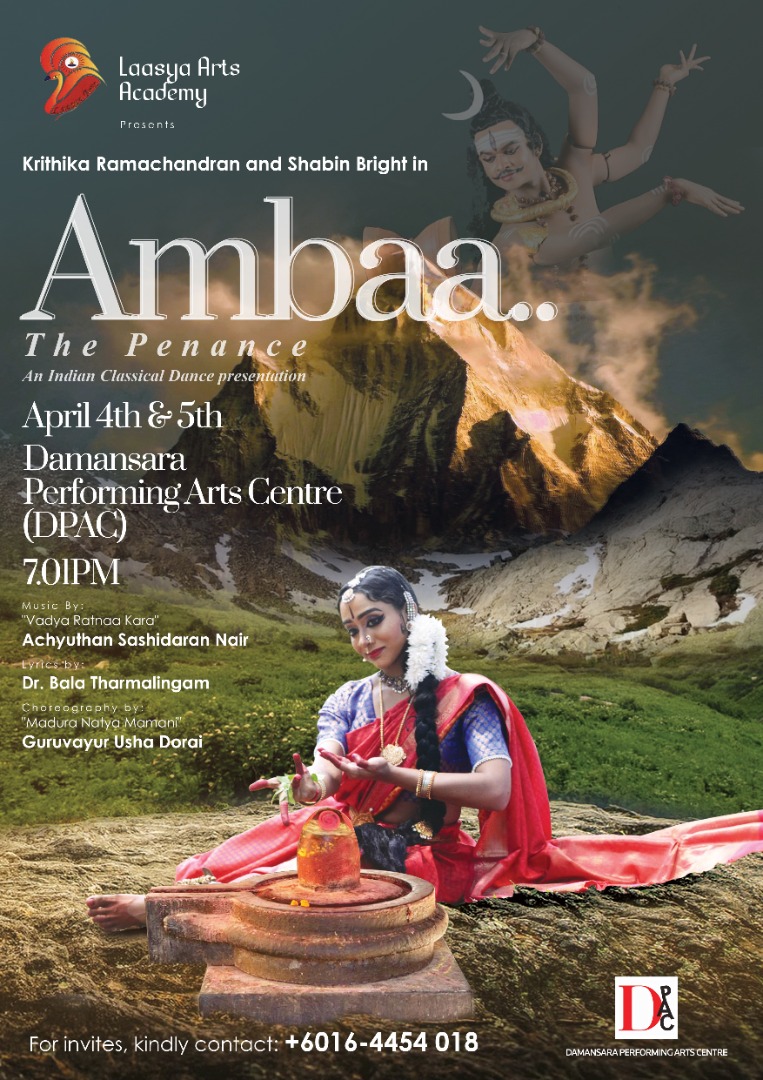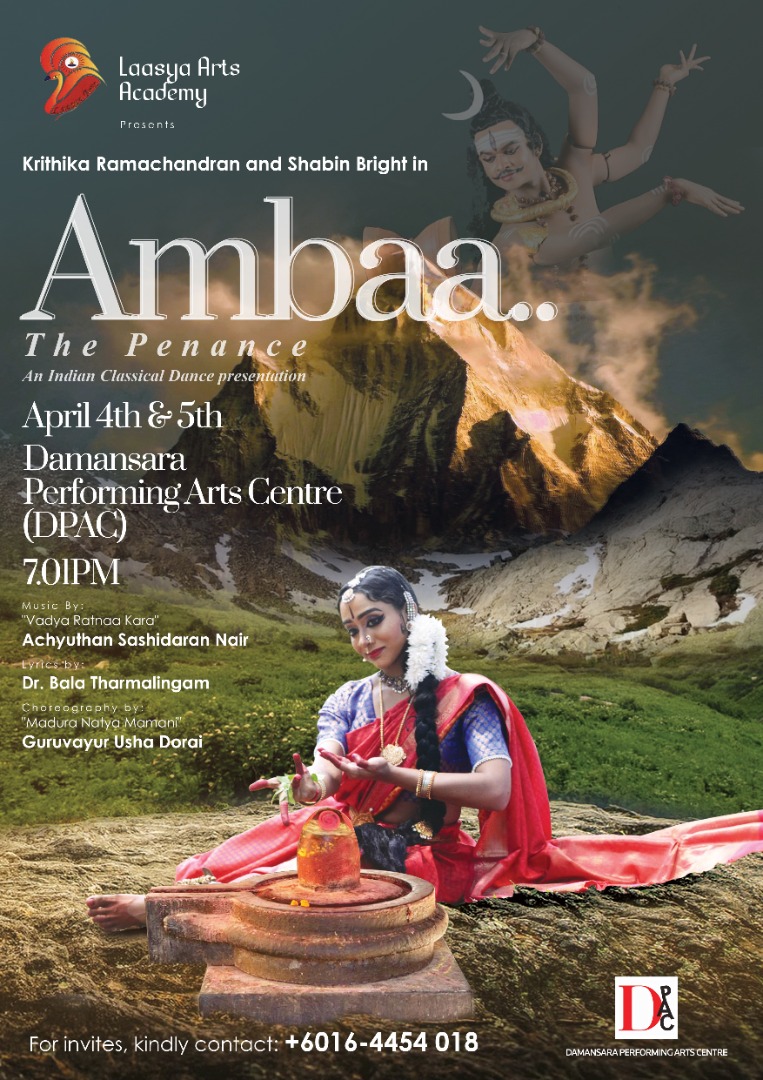 Ambaa The Penance
Laasya Arts Academy presents
Krithika Ramachandran and Shabin Bright
In
Ambaa.. The Penance
Ambaa The Penance is based on the concept of non duality. It portrays how Parvati unites with the lord by over coming her mortal self.
According to the Advaita Philosophy of Sri Adishankara, the ultimate truth, Brahman, is non- dual. It is the divine ground which is beyond time, space and causation. By discriminating between what is Brahman and what is not, one comes to realise the truth, that Brahman is all, is infinite ( sat chit ananda/ pure consciousness ), ultimately attaining Moksha.
This production focuses on Parvati's life story, her journey to attain lord shiva and the mystic androgyny of Ardhanariswaram, the symbol of cosmic balance.
For invites, kindly contact- +6016-4454 018
Event Dates
From 4th April 2020 to 5th April 2020
Performance Date & Time
04 th April (Sat) 7:00 pm
05 th April (Sun) 7:00 pm

Venue
H-01, DPAC, Empire Damansara, Jalan PJU 8/8, Damansara Perdana, 47820 Petaling Jaya, Selangor, Malaysia.
WEBSITE
For enquiries:
Krithika Ramachandran
Tel: 0164454018
Email: krithika9868@gmail.com
Other Events You May Like
GETTING THERE