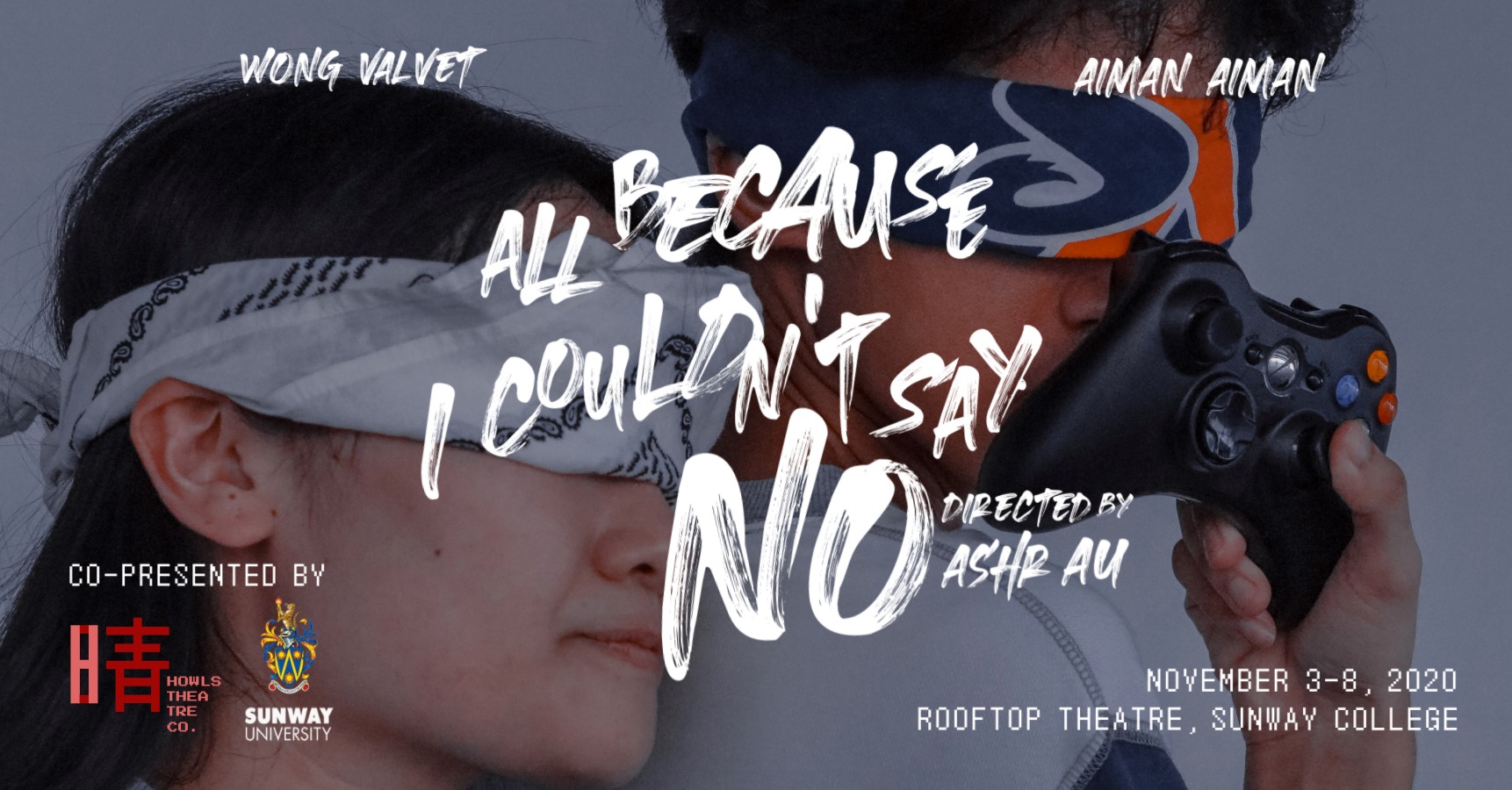 Yes. Sure. Works with me. Right. Well, yes.
What happens when enervation overcomes passion? As you question yourself, you realise, maybe, that passion doesn't even exist anymore. You proceed to wonder why aren't you worried. You couldn't bring yourself to. Yet, you find yourself on stage over and over again.
Welp.
All Because I Couldn't Say No is an intimate, chaotic exploration of the deeper questions borne by the burnt-out workaholics within ourselves. Featuring Aiman Aiman and Wong Valvet. Directed by Ashr Au. Co-presented by Howls Theatre Co. & Sunway University's Department of Film and Performing Arts.
Rooftop Theatre, Sunway College
All Because I Couldn't Say No runs for 55 minutes without an intermission. Loud sounds and bright lights are used. PG-13: Obscene gestures.