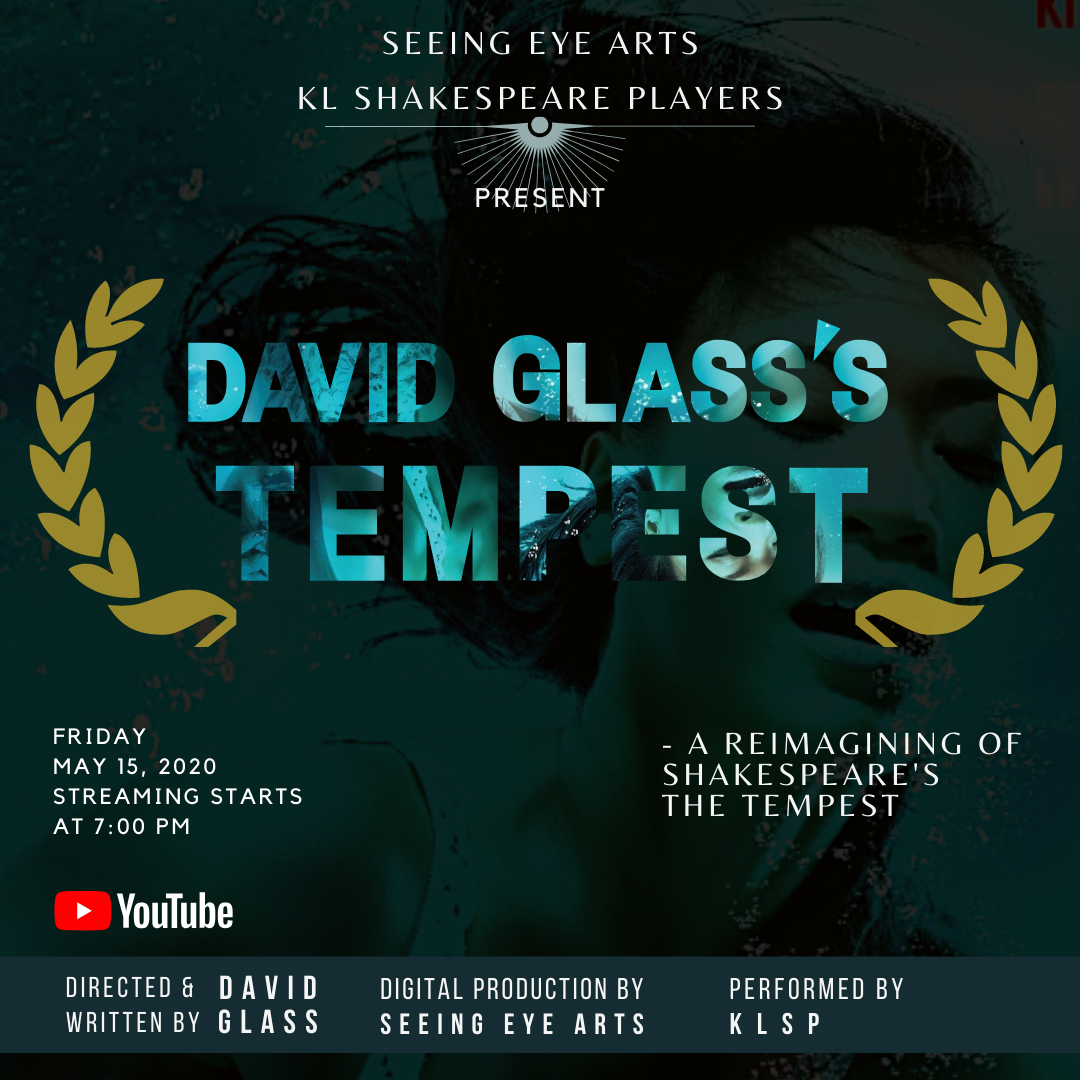 My name is Liyana from Seeing Eye Arts (sister company of Seeing Eye Films) and we would like to share our latest updates in line with your artistic passion for the entertainment of the Malaysian public.
The following is our official press release if you would like to share it.
PRESS ANNOUNCEMENT
For Immediate Release
PRESS STATEMENT
DATE: 14 MAY 2020
DAVID GLASS'S THE TEMPEST WITH KL SHAKESPEARE PLAYERS
FREE STREAMING ONLINE
In line with several major musicals and live theater productions around the world sharing their content online, SEEING EYE ARTS, together with KL SHAKESPEARE PLAYERS, is proud to announce the online streaming of David Glass's re imagining of William Shakespeare's The Tempest.
Performers for this production are:
LIM SOON HENG
LEE SWEE KEONG
SENG SOO MING
LIM KIEN LEE
NIKKI BASHARUDIN
TEOH JUN VINH
ZUL ZAMIR
The play is written by:
DAVID GLASS
LIM KIEN LEE
The production was first staged in March 2019 at Penang Pac (Penang Performing Arts Centre) then later at KL Pac (Kuala Lumpur Performing Arts Centres), and subsequently, at a couple of international schools.
This recording is part of SEEING EYE ARTS' ten-year program to digitally archive and preserve the local contemporary art scene.
SEEING EYE ARTS is a privately funded not-for-profit project and is part of SEEING EYE FILMS.
STREAMING SCHEDULE: 15th May – 22nd May.
Links to video found on
www.seeingeyearts.com
www.facebook.com/ShakespeareDemystified/
http://www.klshakespeare.com.my/