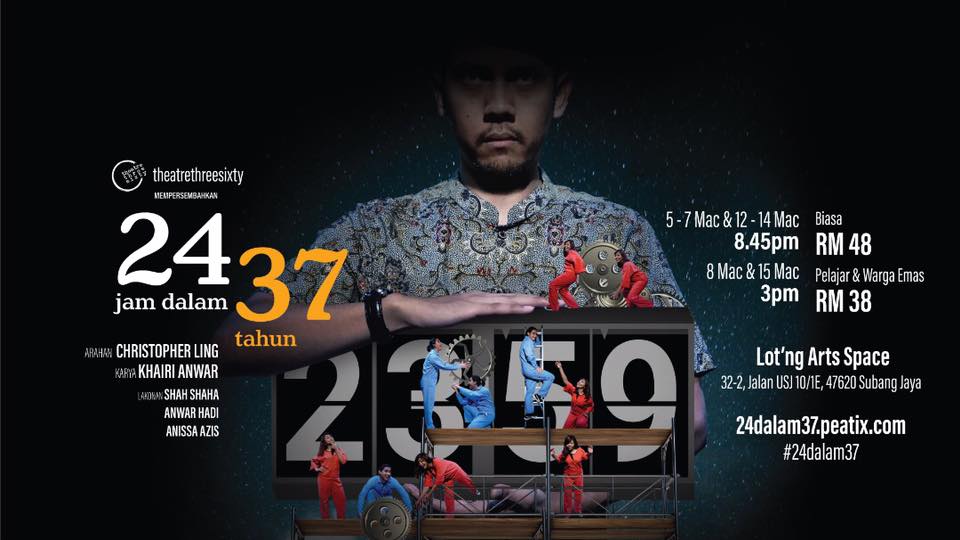 "To be a great human being, you should not have a father figure."
Haikal struggles with finding out what it means to be a good man without having his father around for much of his life. He questions his parents' fractured relationship, his place in the world, what he means to the people around him and whether having a father figure is necessary at all to lead a happy and successful life.
Directed by theatrethreesixty's artistic director Christopher Ling and written by Khairi Anwar (IQ.Rock, POHLITHIK) of Anomalist Production, 24 JAM DALAM 37 TAHUN will be presented in Bahasa Malaysia and English.
Please take note that 24 JAM DALAM 37 TAHUN is rated PG13. Any Enquiries? Email us at: [email protected]