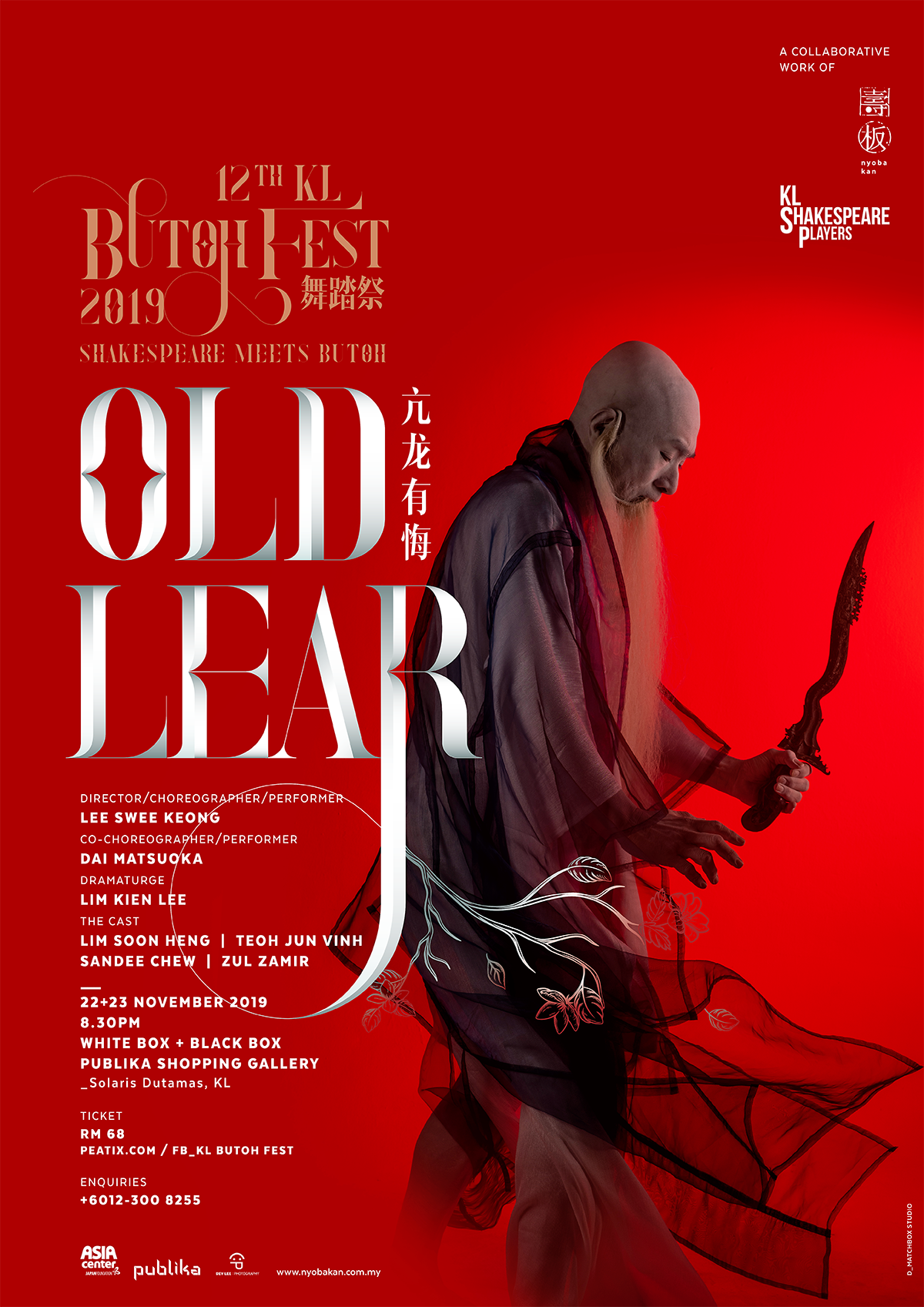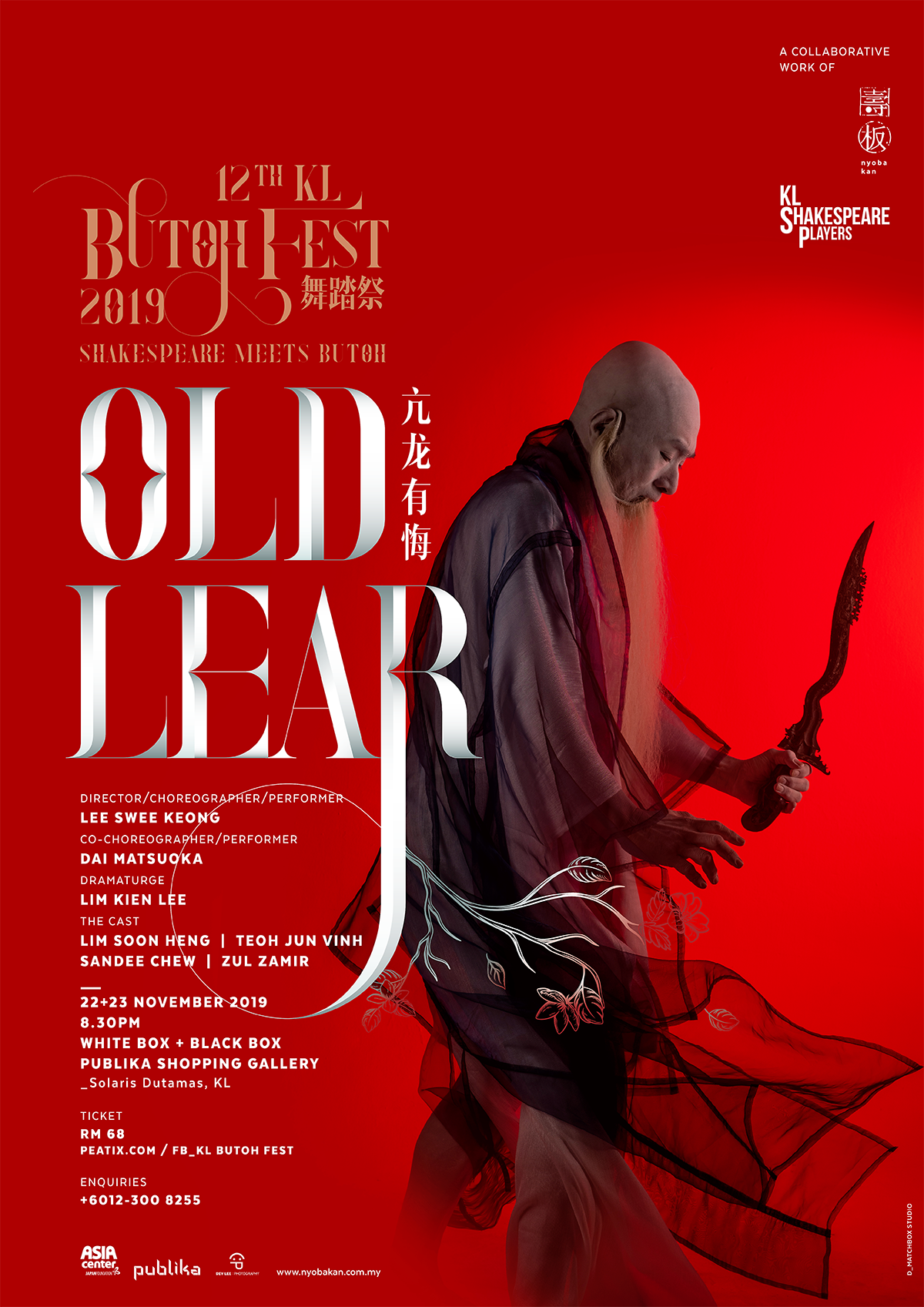 " ."
In conjunction with the 舞踏祭,
and are back with another multidisciplinary collaboration. Titled , it is one of two main highlight performances in the festival, which also includes a photography exhibition and Butoh workshop.
This time, the ensemble intimately explores and reimagines characters and themes from Shakespeare's , and will also be collaborating with returning Japanese Butoh artist, Dai Matsuoka.
Through the words and perspectives of characters in , the production examines the struggles of human desire, and the role of human beings in relation to the universe. Through the spirit of 'play' and Butoh, it seeks new distilled and heightened expressions of the complexities experienced in the original play.
DIRECTOR/ CO-CHOREOGRAPHER
Lee Swee Keong
CO-CHOREOGRAPHER
Dai Matsuoka
DRAMATURG
Lim Kien Lee
PERFORMERS
Dai Matsuoka, Lim Soon Heng, Teoh Jun Vinh, Sandee Chew, Zul Zamir and Lee Swee Keong
TICKET:
RM68
TO PURCHASE:
Online: oldlearklbutohfest2019.peatix.com
Enquiries: +6012-300-8255
SUPPORTED BY
Publika
Japan Foundation Asia Center
The 12th KL Butoh Fest 2019 by Nyoba Kan also includes:
MASQUE OF REVELATION
a meditative performance
https://www.facebook.com/events/456600758292127/
2 November 2019
8:30pm
REXKL
ART OF BUTOH
a photography exhibition
1-14 November 2019
REXKL
DAI MATSUOKA'S BUTOH WORKSHOP
24 November 2019
10am-1pm
Black Box, MAP, Publika
ABOUT KL Butoh Fest
Held annually since 2008, the festival aims to introduce the art of Butoh and encourage arts exchange among artistes.
_
#klbutohfest #klbutohfest2019
#nyobakan #klshakespeareplayers
#shakespearemeetsbutoh #oldlear #kinglear
#mapkl #publika