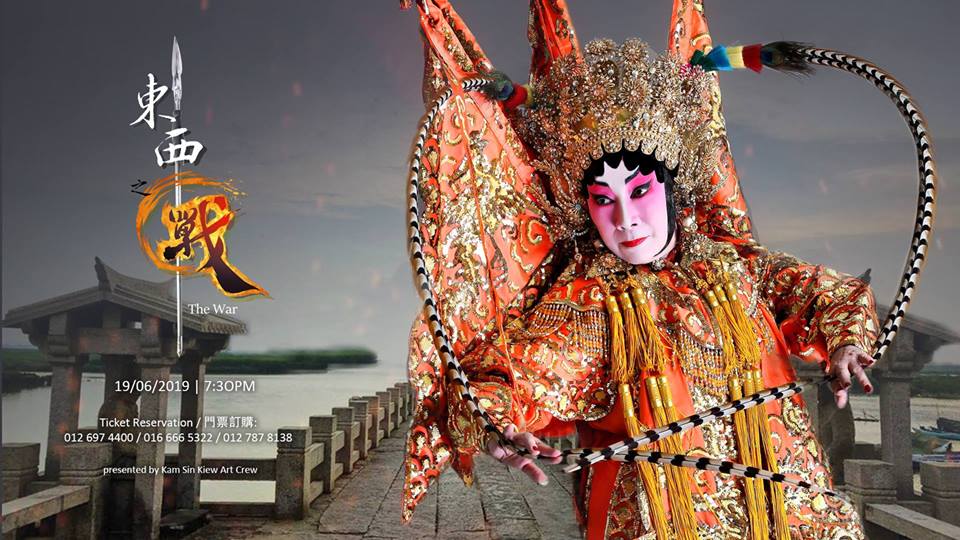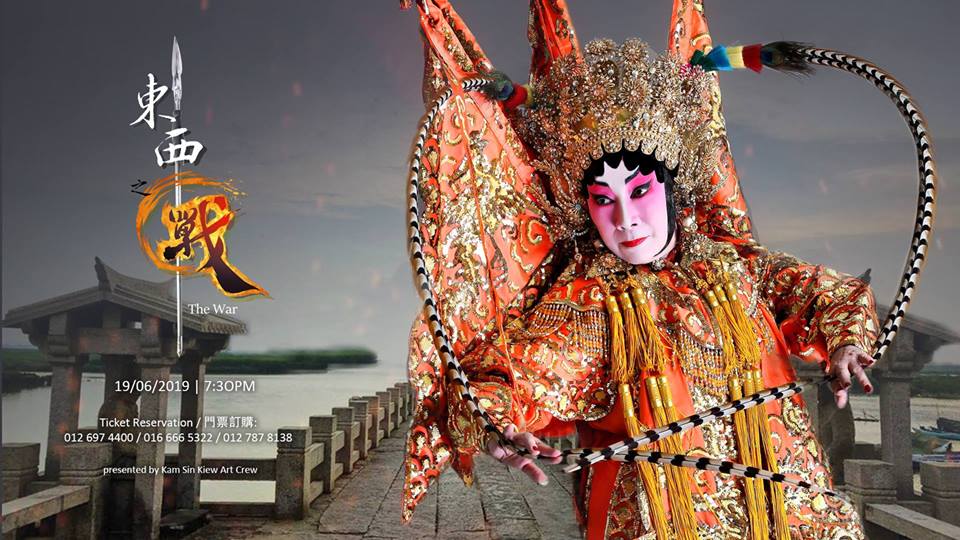 東西之戰 The War
Another signature play presented by Kam Sin Kiew Art Crew; produced, composed, and performed by Kam Sin Kiew, the Master and Doyenne of Chinese Opera.
Once upon a time, there were two brilliant generals - General Choi, and General Wong. They contributed a lot to the country; and so, the Emperor granted East Coast to General Choi, and gifted West Coast to General Wong. Not long after, the Emperor passed away; and so, the Generals. General Choi has two sons and a daughter while General Wong owns 3 daughters. They possess a splendid martial art. Two families live harmoniously in peace- until heat and drought in East Coast continued for years, causing starve and death to its people. Without any resort, East Coast seeks help from West Coast, hoping that they could supply them water, but West Coast rejects. Feeling helpless, East Coast decides to invade West Coast. Without waiting for another second, West Coast defences. While the parties are locked in fight, the Government learns about the war. The Government decides to build a dam in East Coast to save its people, and sends Great General to the battlefield to stop the war. The Great General also urges both parties to not solve conflicts with force, so that the country stays prosperous and its people are at peace.
Event Dates
From 19th June 2019 to 19th June 2019
Performance Date & Time
19 th June (Wed) 7:30 pm

Venue
H-01, DPAC, Empire Damansara, Jalan PJU 8/8, Damansara Perdana, 47820 Petaling Jaya, Selangor, Malaysia.
WEBSITE
Other Events You May Like
GETTING THERE