HOW DO YOU STAGE A DARK PLAY SUCH AS MACBETH FOR CHILDREN? HERE'S HOW!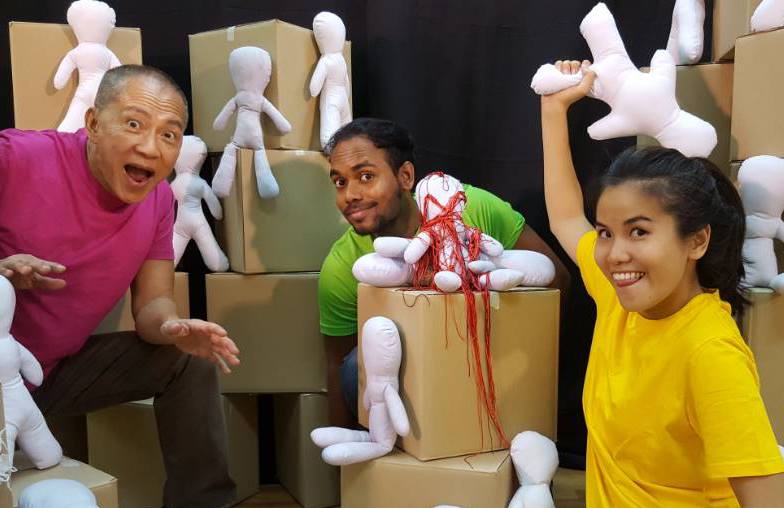 "William Shakespeare wrote great stories. So why only the adults get to appreciate them?" director Lim Kien Lee wonders.
Using minimal props such as coloured boxes and blank dolls, KL Shakespeare Players; Lim Soon Heng, Nave VJ and Rachel Chin recently staged an interactive performance catered towards a younger audience in conjunction with the DiverseCity KL International Arts Festival at Studio Ramli Hassan.
FULL ARTICLE ON EKSENTRIKA