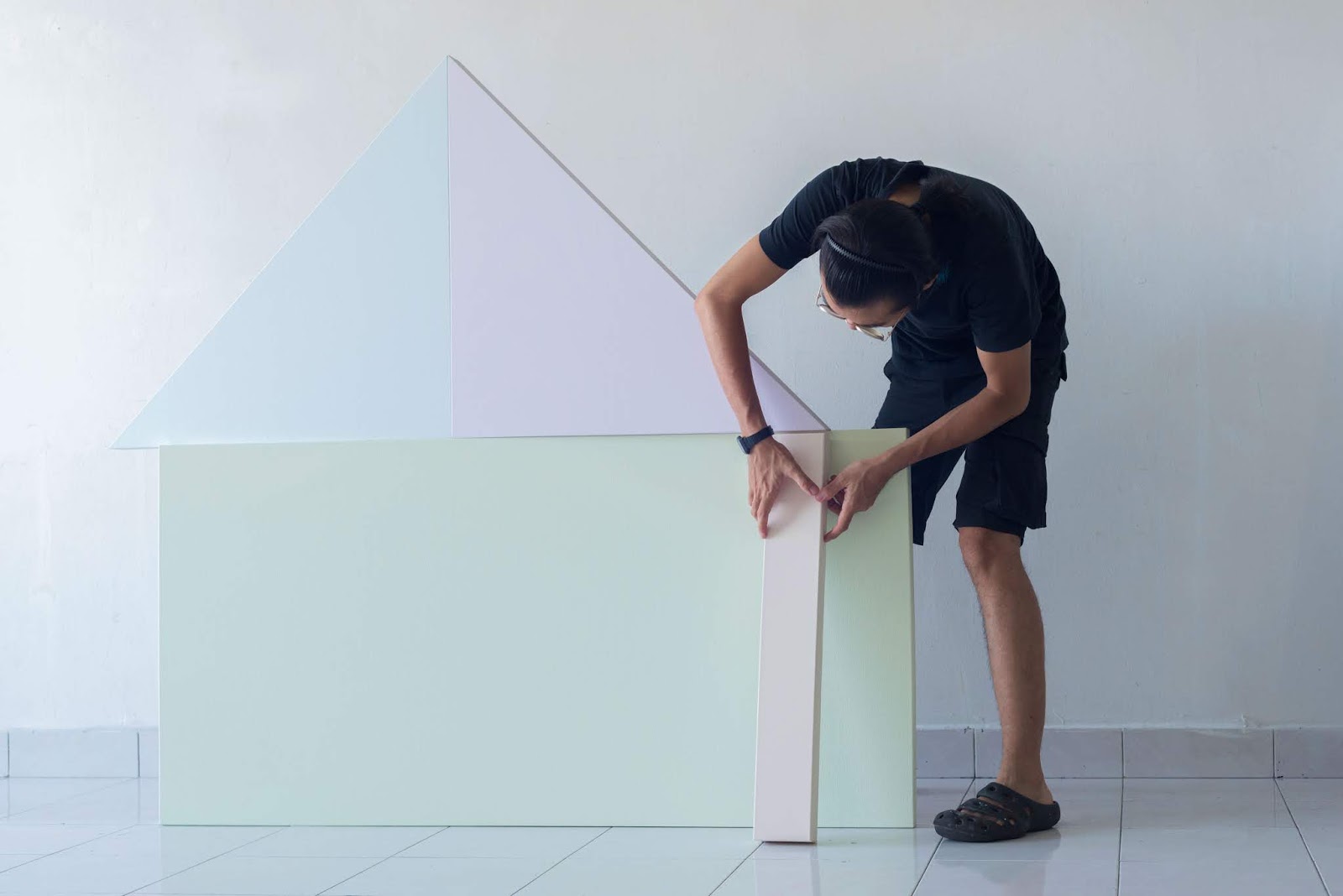 In a brightly lit gallery space with mosaic floor tiles, painted geometrical canvases are propped up and hung low along the white walls.
The canvases are rectangular, triangular, square, L-shaped, trapezoidal, and a tiny pyramid included for good measure.
C-clamps and F-clamps hold together wooden stretchers, upon which linen canvases are mounted.
Each canvas is painted with multiple coats of a single colour, the emulsion paints utilized having product names such as Romance, Red Orange, Frosted Dawn, and Daring Blue.
These manufactured emotional reactions do not surface, while one looks at the artist's arranged objects, simply titled "L&S" after the exhibition title.
Are these enlarged colour swatches in a pop-up showroom (highlighting samples)?
Or are these pop-out showpieces in an imagined neutral space (sampling highlights)?
Is the emphasis on modularity, or uniqueness?
Read more at http://artklitique.blogspot.com/