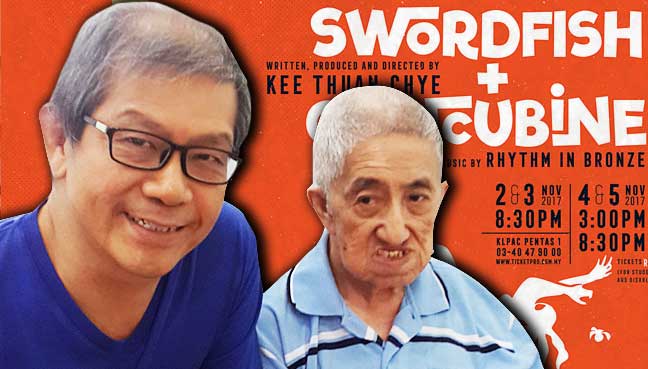 PETALING JAYA: Kee Thuan Chye's epic production "Swordfish + Concubine" will be showing in Kuala Lumpur this November as part of efforts to raise funds for a former RTM Orchestra conductor who is currently suffering from Alzheimer's.
The family of Ooi Eow Jin, 78, is dealing with a double blow as his 53-year-old son also recently underwent surgery to remove a brain tumour.
"Swordfish + Concubine", a play based on the classic Malay Annals, was one of the top five entries in the International Playwriting Festival 2006 in the UK.
It will be staged at Pentas 1 of the Kuala Lumpur Performing Arts Centre (klpac) from Nov 2 to 5.
The play tells the story of a young boy who saves ancient Singapore from an attack by swordfish, and a smart and spirited concubine who is sentenced to death by impalement.
Full article on Free Malaysia Today.