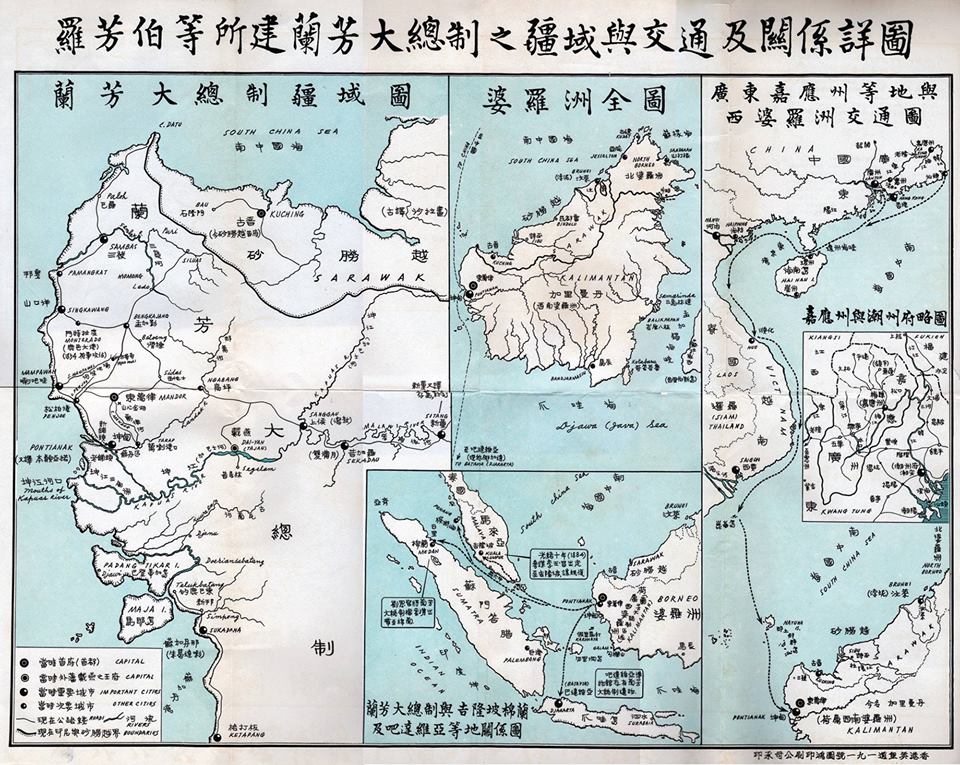 Visual Art Program, Cultural Centre and Malaysian Chinese Research Centre at the University of Malaya and Malaysia Design Archive present
PRELIMINARY THOUGHTS ON THE HUA (華) SETTLER IMAGINARY IN BORNEO: CULTURAL MAPPING, REVOLUTIONARY COMMUNISM, AND IDEAS OF CHINESENESS
by Dr. Zhou Hau Liew (Fellow, Mahindra Humanities Center, Harvard University)
Date: 19 July 2018
Time: 8PM – 10.30PM
Venue: Malaysia Design Archive
2nd Floor, 84 Jalan Rotan,
Kampung Attap, Kuala Lumpur
This talk rethinks the legacy of communism in Sarawak, through the angle of cultural mapping. Liew lays out some preliminary thoughts on the Hua settler imaginary in Borneo, as represented in Zhang Gui Xing's historical novel about the Sarawak communist insurgency, Elephant Herd (Qun Xiang, 1998). In his novel, Zhang critiques the communist insurgents' utilitarian approach to the Borneo jungle and highlights a revolutionary nationalist cultural mapping that predominates their understanding of the space.
While "China" figures in recent leftist memoirs as a place of inspiration and origin for their struggle, Zhang shows that this mapping can be traced back to a settler imaginary that intersects with turn-of-the-century revolutionary nationalist Chinese discourses on land and belonging.
This is exemplified by the writings of Wong Nai Siong, Chinese revolutionary and settler who founded "New Foochow" in Sibu, Sarawak, and resettled villagers from Fujian to Borneo during the early 1900s. Comparing Wong's observations of Borneo with Zhang's novel, Liew's presentation speculate on this settler imaginary and its legacies within Sarawak communism during the insurgency.
ABOUT THE SPEAKER
Zhou Hau Liew received his PhD in Comparative Literature and Literary Theory from the University of Pennsylvania in 2017. His dissertation, "The Spectral Nanyang: Recollection, Nation and the Genealogy of Chineseness" explored the intersection of history, fiction and the politics of Chineseness among contemporary Malaysian Chinese writers, and argued for a denationalizing perspective on several flashpoints of Malaysian history. He is an incoming fellow for the Mahindra Humanities Center at Harvard University from 2018-2019, where he will be working on a project to rethink the resettlement archives of the Malayan Emergency (1948-1960). His writing and research have appeared in Asian American Writers' Workshop, Postcolonial Studies Journal, Full Stop Quarterly, and Naratif Kisah.
–
Image Source: Lanfang Republic Borneo Map, unknown.