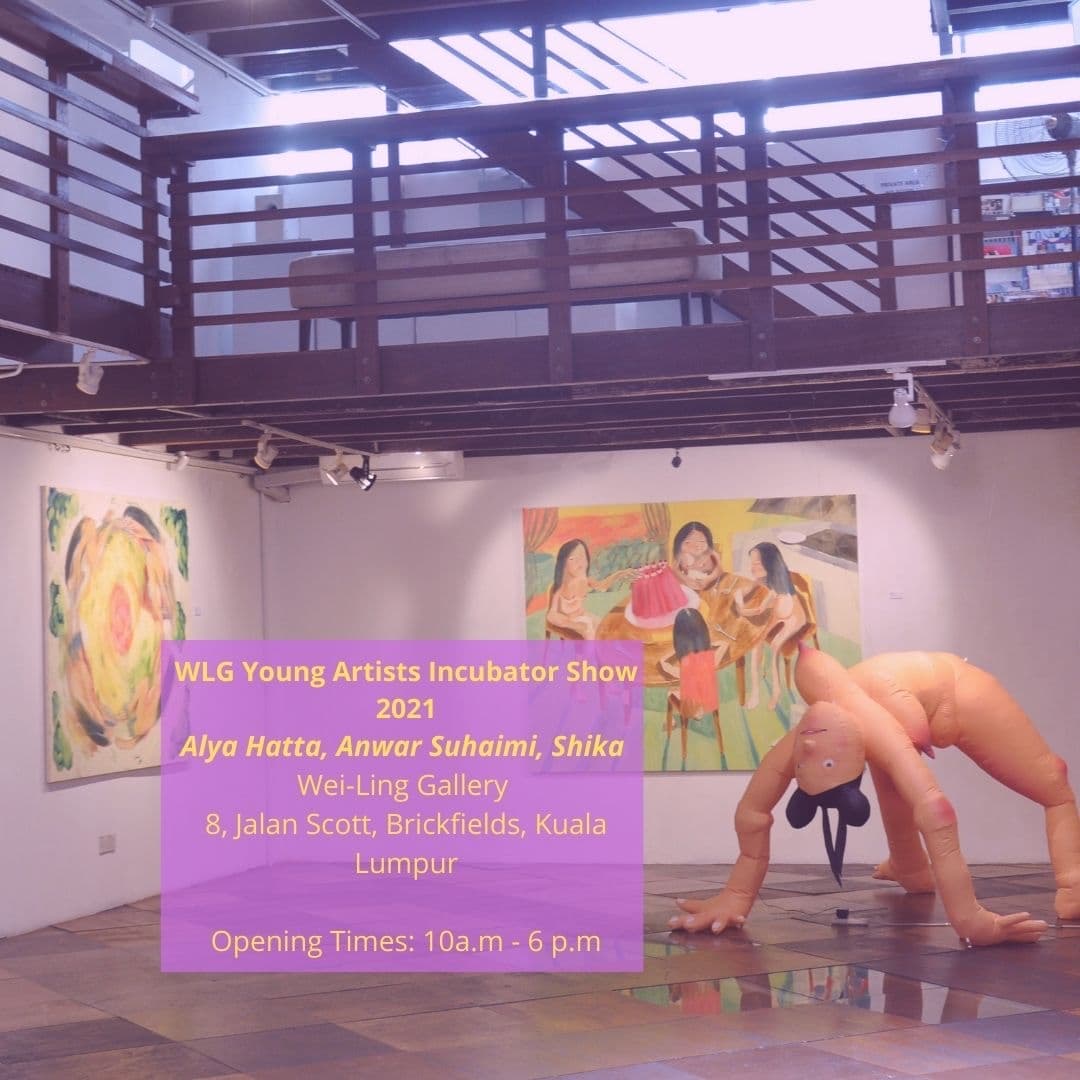 What feelings would you get from seeing a soft sculpture? Ever scanned a QR code from a painting? How can technology be used in drawing? Witness the works of Alya Hatta, Anwar Suhaimi and Shika who were part of this year's WLG Collaborative Mentorship program with mentor Anurendra Jegadeva.
With the artists and their mentor based in different parts of the globe (Malaysia, the UK, Japan, and Australia) in the midst of the pandemic, this year's program saw them stepping into the new realities of our era. What does it mean to connect in times of isolation? What new methods of working must an artist adapt to?
These questions informed the artists' points of consideration when experimenting with new mediums, formats, and approaches. The outcomes of this mentorship are presented through this collective exhibition, which display the results of their multidisciplinary techniques and thought-provoking ideas.
The exhibition is open by appointment only. For appointments and further assistance, please contact +60322601106 or e-mail [email protected]