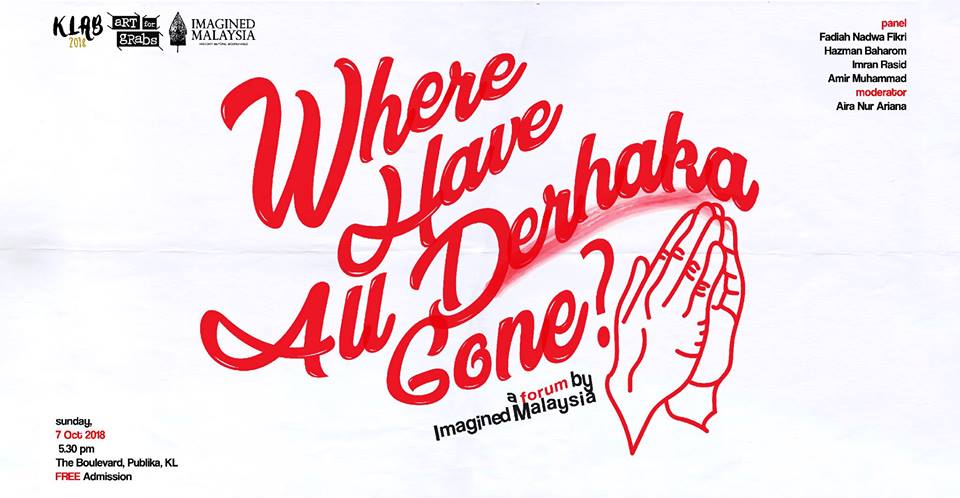 Where have all Derhaka gone? –
A forum by Imagined Malaysia
'Derhaka', or the act of disobedience, has been a recurring theme in Malay classical texts and popular contemporary fiction. From the famous tales of Si Tenggang, which resurrected the subject of Derhaka between mother and son, to the recent Malay soap opera, that explores the theme in education and corporate setting; the notion of 'Derhaka' has always occupy the role of a specter that haunts and upsets the harmonious order of Malaysian society. This discussion will explore the genealogy and politics of this controversial concept in our literary and cultural imagination!
Panel:
Fadiah Nadwa Fikri
Hazman Baharom
Imran Rasid
Amir Muhammad
Moderator: Aira Nur Ariana
Sun 7 Oct 2018, 5.30pm
The Boulevard, Publika, KL
Admission FREE!
This forum is part of Art For Grabs + KL Alternative Bookfest 2018, Fri 5-Sun 7 Oct, 2018.
Event Dates
Venue
Website