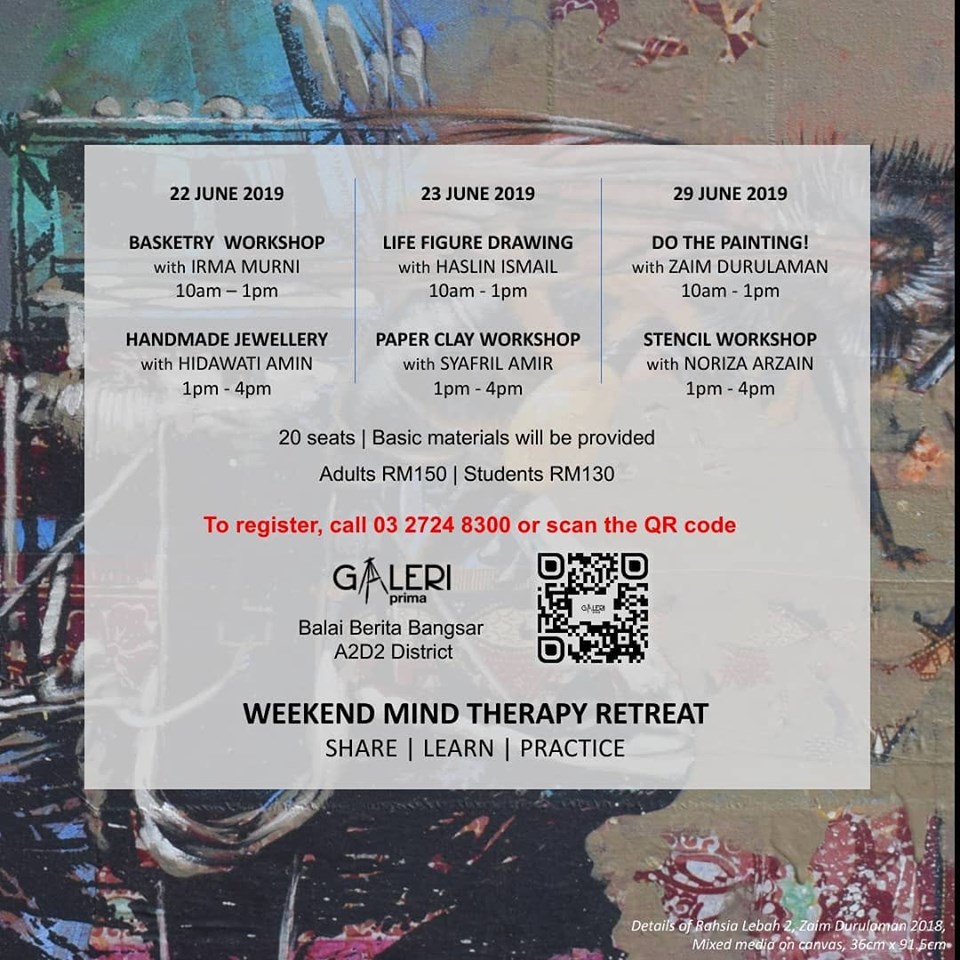 Galeri Prima is back with a new session of WEEKEND MIND THERAPY RETREAT. This time we are bringing more fun, educating and interesting activities.
Workshops dates: 22/6, 23/6 & 29/6
Venue: Galeri Prima, Balai Berita Bangsar | A2D2 District
Now we have QR Code to make it easier for you to register. We also have an additional workshop for you.
You don't want to miss this! All workshops will be conducted by professional artists and educators. Fee is RM150 p/workshop with all basic materials will be provided.
GET CREATIVE, DEVELOP SKILL & RELEASE YOUR INNER TALENT WITH US!
Call 03-2724 8300 or simply fill-up the form here
https://docs.google.com/forms/d/e/1FAIpQLSdx_RzGGTkT3aiHDDVYJecMHV_U4W2qnN8SKzkHeFeHg-XH6g/viewform?fbclid=IwAR0BbaH1C9UhheiGBVIlojpnIy37p0lr1bREkiJmu1Qujt1dtibs0NqscNY
Register now before the seats are taken!!!
See you there!