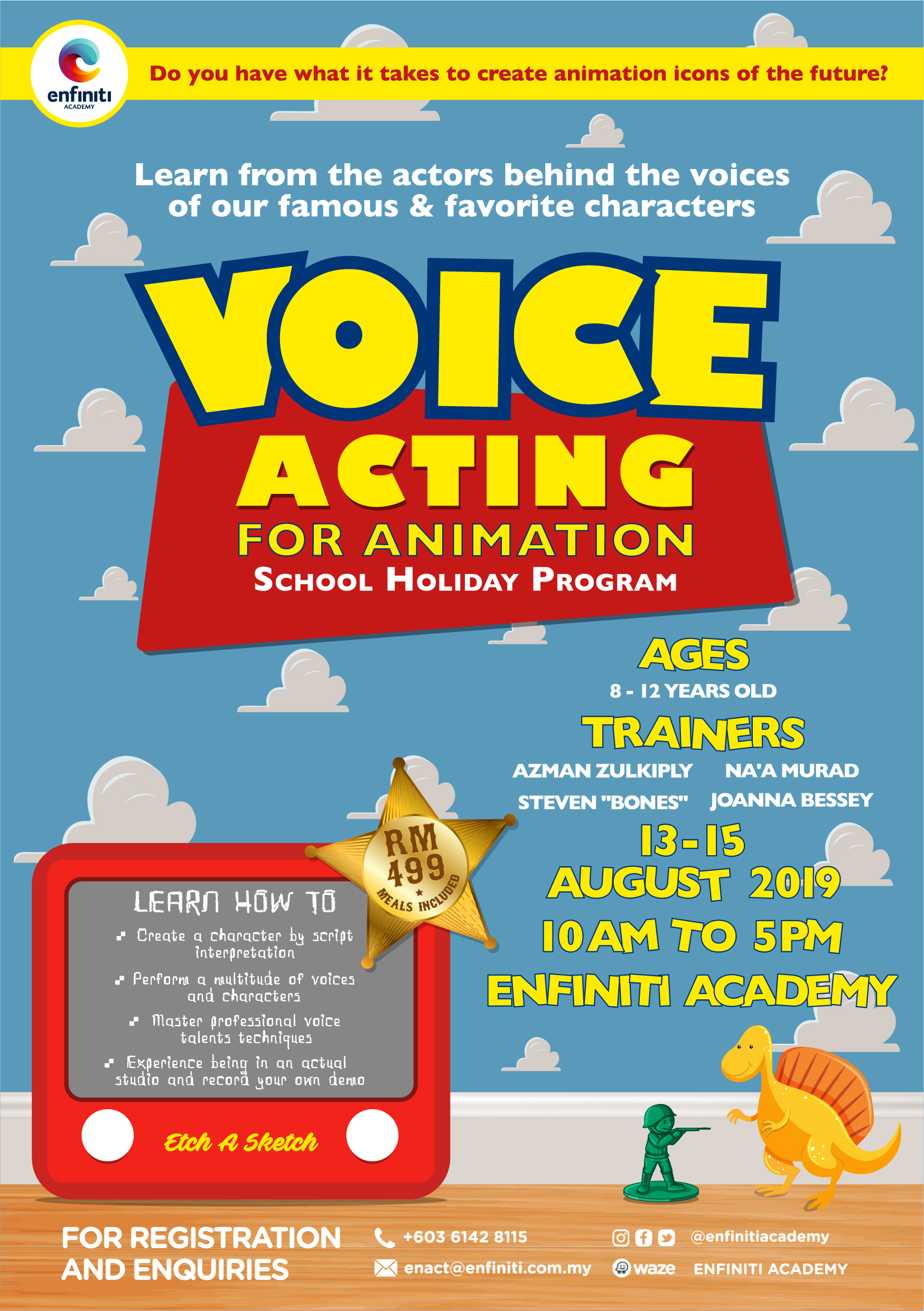 Looking for a unique children's activity this August? Join our school holiday program and gain the skills to be the next generation of the voices for cartoons, animation, commercials and more.
Many of our students have become professional voice actors! Bring your kids (8-12 years) to Enfiniti Academy and learn from successful professional voice artists Joanna Bessey, Na'a Murad, Azman Zulkiply, and Steven Bones:
• Experience being in an actual studio and record your own demo!
• Creating characters.
• How to perform different voices and characters.
• Master professional voice talent techniques.
Date: 13th-15th August
Time: 10am-5pm
Price: RM499 (inclusive of meals and studio time)
Call 03-61428115 or email [email protected] to register now!