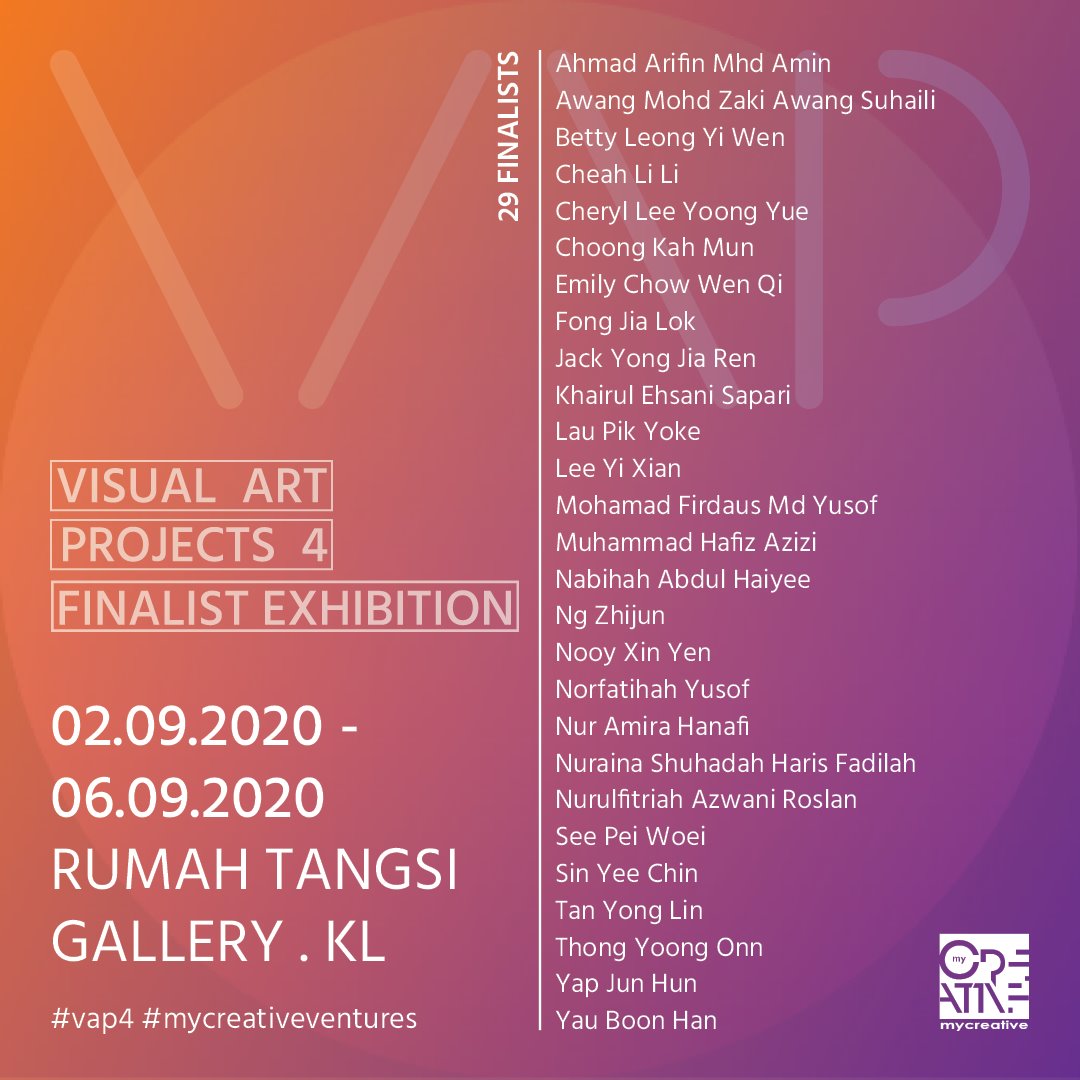 VAP 4 is back on track! Join us as we present this year's finalists and winners at the beautiful Rumah Tangsi on Friday, 4th September at 11am. The exhibit is open to the public from 2nd – 6th September.
Returning with a fresh outlook as Visual Art Projects, VAP maintains its mandate as a visual arts initiative which now includes projects that promote and support local visual arts.
Initiated by MyCreative Ventures in 2016, VAP serves as an opportunity to develop talents driving the Malaysian contemporary art scene as well as a platform for the industry experts to discover fresh artworks.
VAP returns for its fourth instalment, this time focusing in further on young artists with the potential to venture into the professional visual arts industry. In keeping with its purpose, the competition is an open format to encourage the use of various mediums and imagination.
This year, VAP 4 features a compilation of creations by 29 finalists comprising of paintings, drawings, photography and installations. The thought-provoking collection, extracted from more than 237 submissions, plays with themes of identity, direction, communication and community among others.