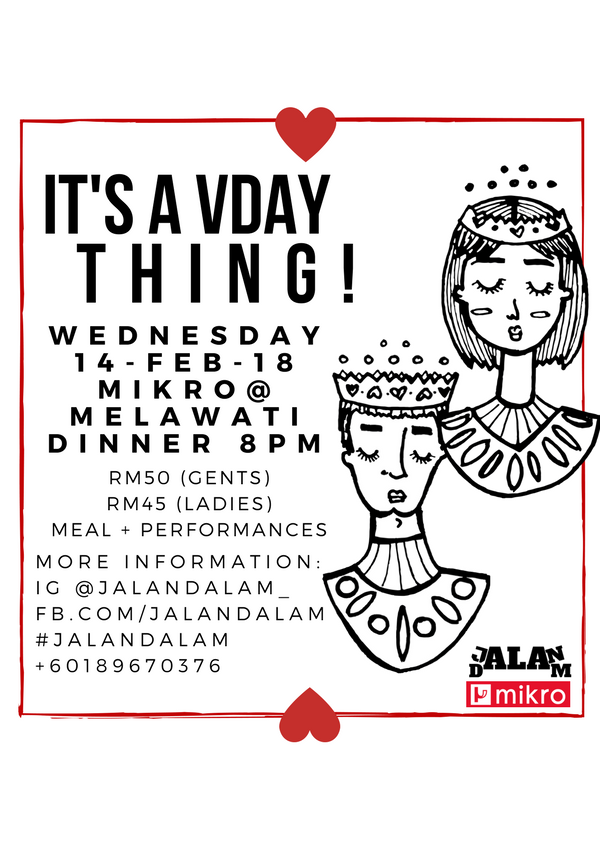 Jalan Dalam is opening up a new space this February, not only on the streets but in our hearts.
V-day Thing is happening at Mikro.my, a.quaint lil cafe in the heart of Melawati, jadi lawati lah kita ok?
Have a three course meal with interesting would be new friends or have a good time with a lover, while enjoying performances by our very own poets spilling their heart out.
Our menu has been set and for more information you can go to https://www.facebook.com/events/162337607745983/?ti=as
See you there!