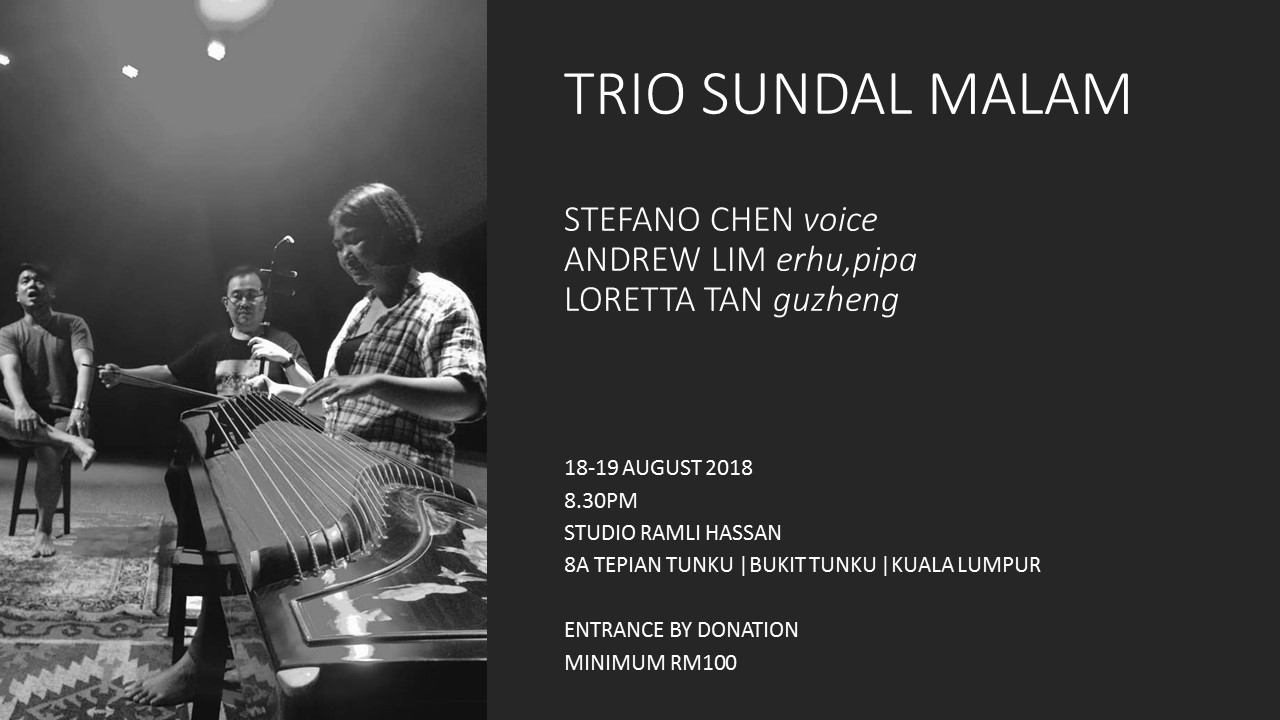 Experience
Exclusive Premiere:
TRIO SUNDAL MALAM
Wan Xiang Yu
Be within the inner circle of Chinese music through an intimate acoustic setting. No barriers. Just you and the musicians.
TRIO SUNDAL MALAM brings you a classical and contemporary repertoire finely-honed through top institutions like the Beijing Central Conservatory of Music; China National Opera House; Singapore Youth Chinese Orchestra; Dama Orchestra.
Stefano Chen: tenor
Andrew Lim: erhu, pipa
Loretta Tan: guzheng
Susan Sarah John: Music Producer
Seats are limited to 30. Please book via
Susan Sarah John: +60192827827 or Jennifer Rodrigo: +60193255203
Payment details:
By donation. Minimum RM100 Masakini Theatre Company Sdn. Bhd. 8001359848 CIMB Bank Berhad. Thank you.