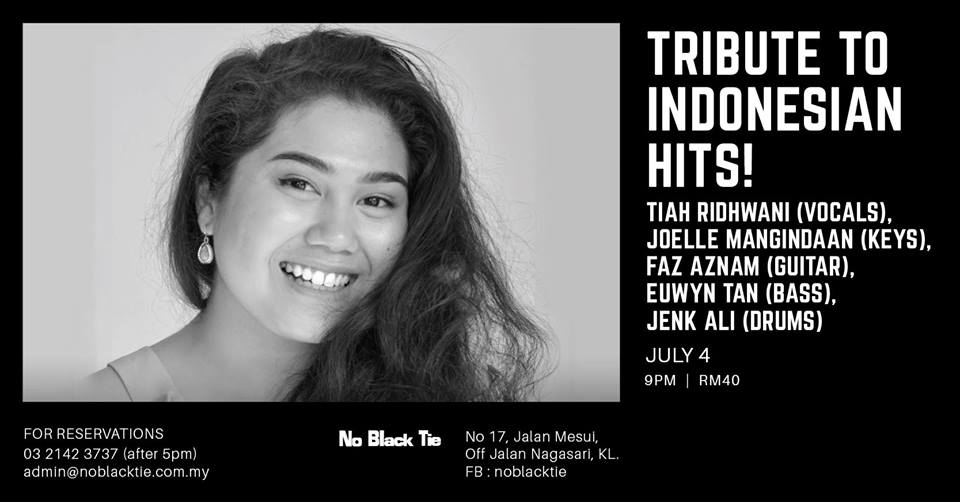 Tiah Ridhwani on vocals
Joelle Mangindaan on keys
Faz Aznam on guitar
Euwyn Tan on bass
Jenk Ali on drums
As Tiah Ridhwani was growing up, she sang along to the music of Whitney Houston, Boyz II Men, Frank Sinatra, Earth Wind & Fire and the likes but eventually found home in Pop, R&B and Soul. At the age of 18, she decided to pursue a formal music education at the International College of Music, taking up the Berklee Transfer Programme. There, she met many aspiring musicians whom like her, was driven towards making a name for themselves in the music scene.
Apart from live performances, Tiah also sings for radio and TV commercials and has done original soundtracks for several local television series aired on TV1, TV2 and Astro.
July 4, 9pm
Admission fee RM40 (add our optional Set Dinner in your checkout to enjoy our lovely dinner menu)
*RM10 off for students with valid Student ID, at the door.