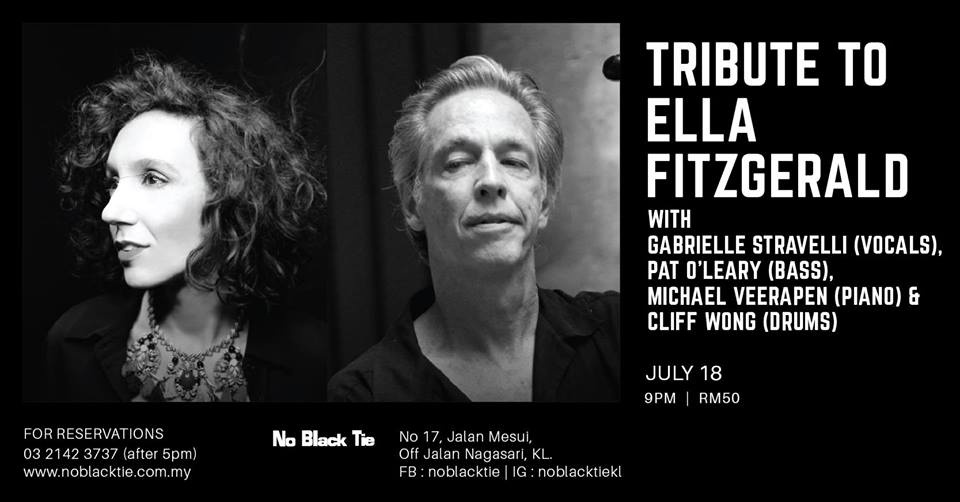 With Gabrielle Stravelli (vocals), Pat O'Leary (bass), Michael Veerapen (piano) and Cliff Wong (drums).
Award-winning vocalist and songwriter Gabrielle Stravelli has garnered critical acclaim and a loyal following through her rich sound, original compositions and her unique take on material from the Great American Songbook as well as by contemporary artists as varied as Willie Nelson, Joni Mitchell, Stevie Wonder and John Fogerty. A trained actor, Gabrielle has a soulful sensitivity for the story in the lyric and was called "a powerhouse of individual expression" by David Finkle of The Village Voice.
July 18, 9pm
Admission fee RM50 (add our optional Set Dinner in your checkout to enjoy our lovely dinner menu)
*RM10 off for students with valid Student ID, at the door.