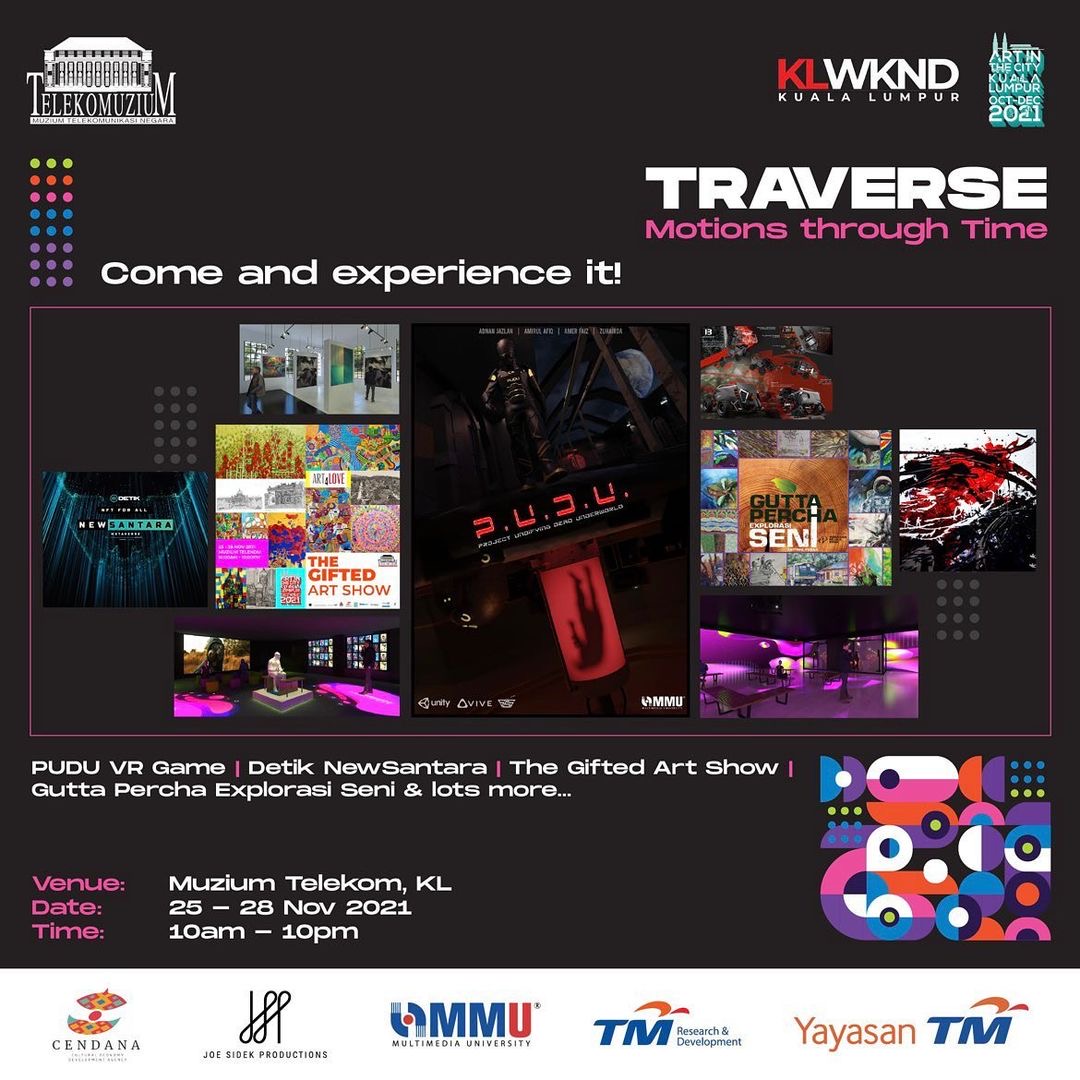 Yayasan TM presents Traverse – Motions Through Time, a showcase of art and technology traversing without borders across time, mediums and cultures, in a vibrant interdependent ecosystem. As the visitors move through the museum, the artworks will guide visitor through an exploration into the past, present and future, addressing the transformation of telecommunication institutions in the age of digital evolution.
Contained within four chapters: ENTER, INTER(IN)VENTION, RETROSPECT, and EXPERIENCE, 'Traverse' asks the visitors – how do these historical shifts in the mediation of our perception reflect our beliefs in the function of these institutes in our media society?
TM Research & Development and TM ONE will showcase their latest technology and innovations, Persatuan Pelukis Negeri Perak will be showcasing the Gutta Percha Trail Exhibition, the history of our very own Malaysian native trees related to the early beginnings of the global submarine & telegraph network, Art4Love will be exhibiting the extraordinary visual talents of gifted artists in Malaysia for a charity sale during these 4 days event and @detik.ai a unique Malaysian NFT project team who is organising the NFT-JAM Challenge where digital artists will meet up in the DETIK created Newsantara metaverse.
Come and join us to explore this exciting and immersive digital arts and innovations exhibition Traverse – Motions Through Time!
🗓 25th – 28th November 2021
⏰ 10.00am – 10.00pm
📍 Muzium Telekom, Kuala Lumpur
A lot of cool prizes to be won from a special gamification competition feature of the exhibition journey!
Event Dates
Venue
Website
Tickets