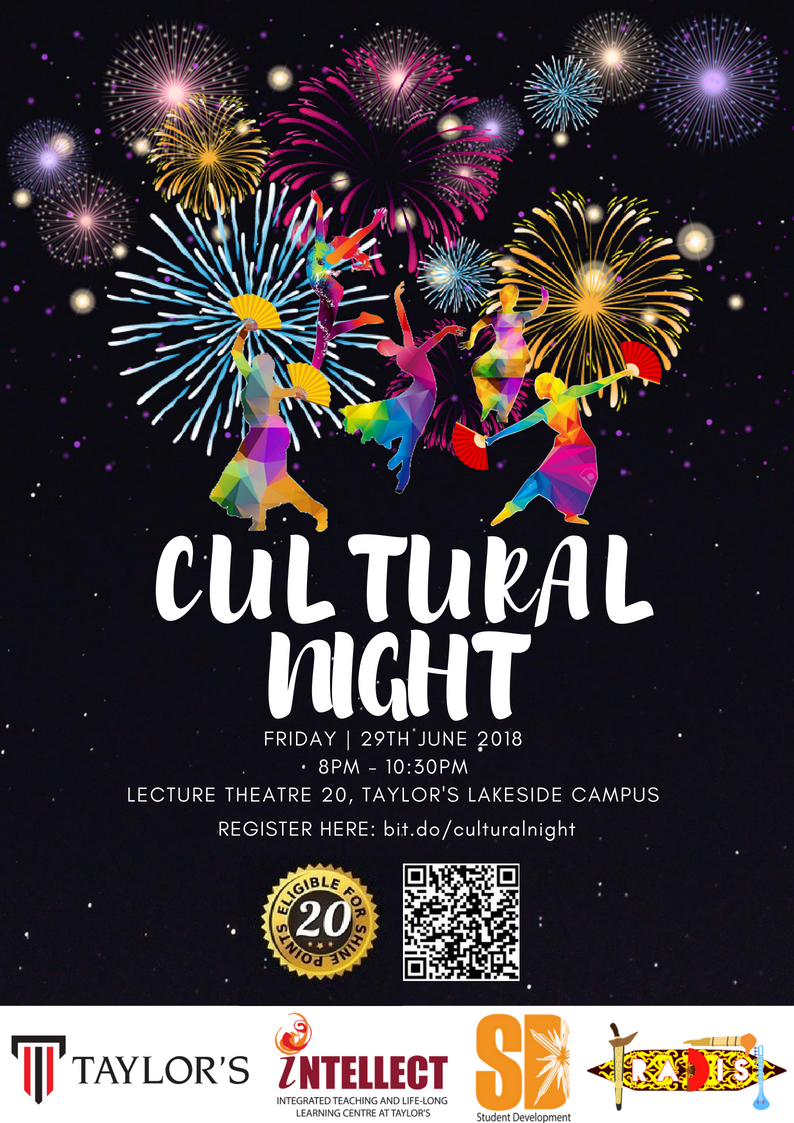 TRADISI is back again with another signature event and this time is our Cultural Night! This event is to showcase Malaysian and Non-Malaysian cultural performances by TRADISI, Taylor's International Societies and last but not least, performances from external universities as well! You definitely would not want to miss this fun-filled and unique event! All Taylorians and Non-Taylorians are invited! Come one, come all!
Event details:
Ticket Price: RM5
Venue: Lecture 20 | Taylor's Lakeside Campus
What are you waiting for? Get your tickets now!
For more info, kindly contact :
Fatin : +(60)17-355 8465
Medina : +(60)19-529 2919
Or email us at:
[email protected]