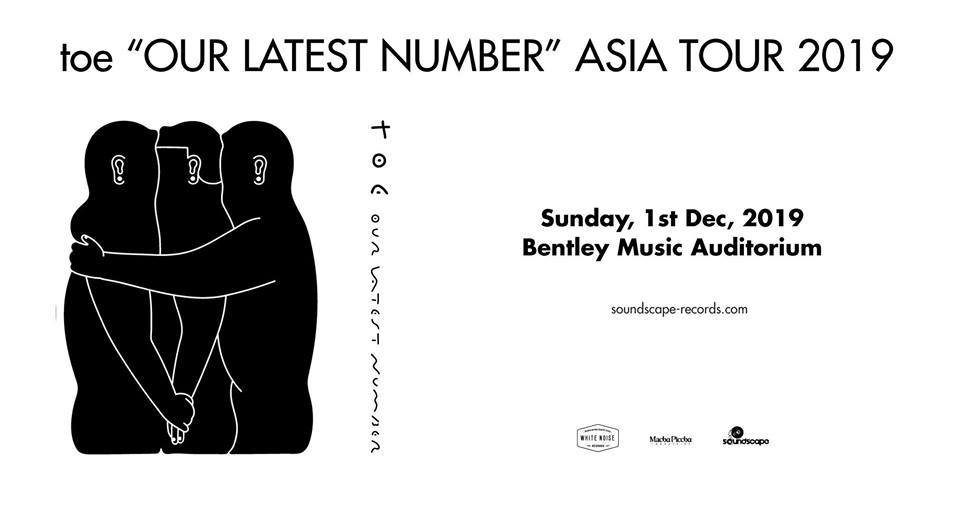 Best known for its swift, acute beat and rhythms, clean melodic guitar settings and refreshingly riveting live performances. toe is the internationally renowned math-rock instrumental music group of four that has created a whirlwind of musical excitement since its inception in 2000.
While long revered in post-rock circles, their song structures and dynamics have taken on elements from all styles of music, ranging from math-rock, jazz, pop, and R&B.
The vast majority of the music is instrumental and features the swift, agile drumming of Takashi. The band is also known for melodic, clean guitar, often employing the juxtaposition of electric and acoustic. While the compositions feature the repetition of typical rock motifs, the subtle changes in beat and rhythm form a unique rhythmic dialect. The band has consistently expanded their sound throughout their musical tenure by incorporating singing, rhodes piano, mallet percussion, and electronic production elements.
toe tours regularly in Japan, and they can most notably be compared to acts such as Pele and The Album Leaf. Their newest record, Our Latest Number, was released in 2018 on Topshelf Records.