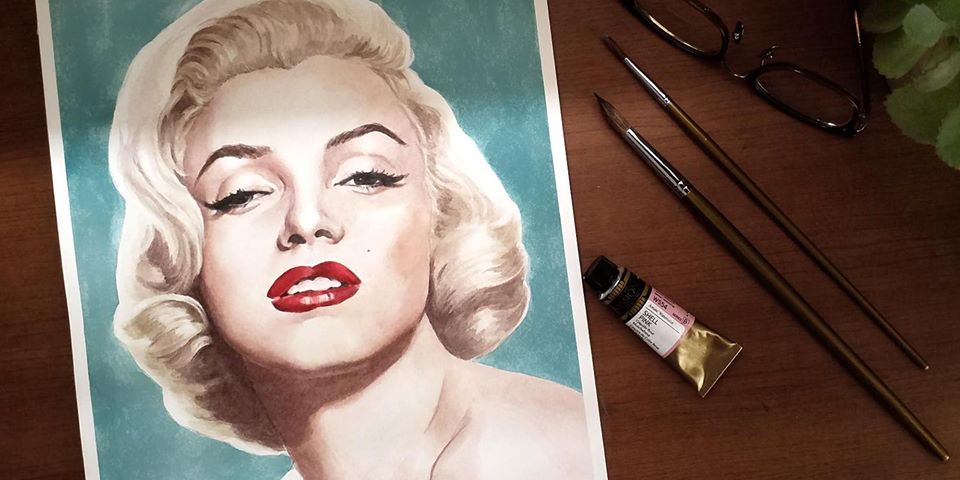 Students will need to bring their own brushes for the class. Watercolor and paper will be provided and will be brought home after the class. If you do not have the required brushes for the class, they can be purchased at the store at a 10% discount on the day of the workshop.
The instructor will also advise on suitable materials available in store. If you have any questions about the existing materials you have, do bring them along and she will guide you along as well.
*This class may get messy, we advise that you do not wear light colors
Class description :
Draw & paint an iconic female portrait in watercolor
Learn to set up and draw portrait accurately from scratch for watercolor painting
Learn to study and paint skin tone
Step by step guide to painting facial features
List of items provided:
Watercolor & watercolor paper
Reference picture print out
Putty rubber
Wooden drawing panel
Students need to bring :
2B pencil
Ruler (preferably a long ruler)
Brushes (1 small & 1 large round brushes, 1 medium flat brush )
About the Instructor
Eve Yap (age 36), has been in the digital art field since 2004, producing works ranging from comics, illustrations to animations. However, her interest in traditional medium artworks has always pushed her to explore further across platforms.
In recent years, she picked up oils, acrylics, and finally started with watercolor in 2016 which she fell in love with. While developing her portrait and figure painting styles and skills with this traditional medium, she aims to incorporate her exposure of new age visual and context into her creation.
Event Dates
Venue
Website
Tickets Link