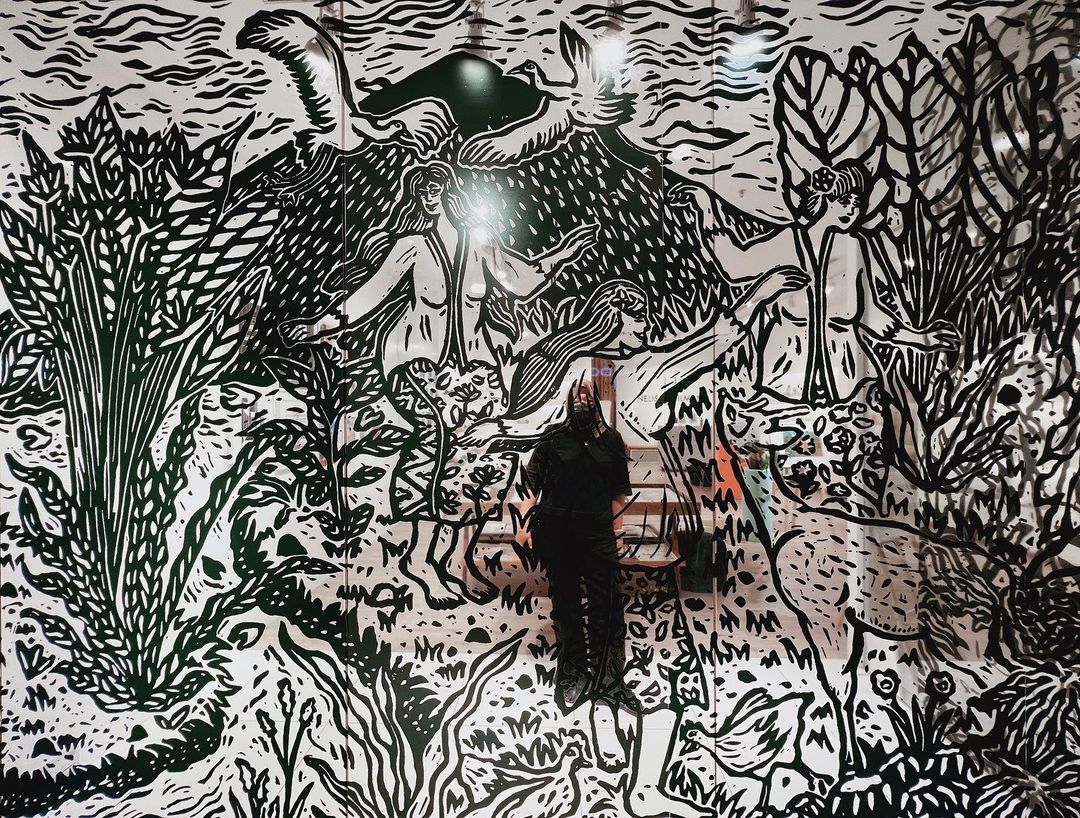 'Tiga Pemimpi' or 'Three Dreamers' .
" It all starts with a dream."
To be here where i am now, I remember it used to be a dream . Without dreaming, you wont achieve your goals.
I want to show this artwork in a cultural way, so that we dont forget our culture heritage.
We should appreciate our culture traditional fashion.
I love our traditional clothes , it is very unique and details. Since i was a kid, i love to ask my mom to make me a baju kebaya, even kids around my age at the time will laugh at how i look because im wearing kebaya . Lol.
Anyway, recently i go to my late grandma's house, and i remember, I always like to ask her if i could have some of her kain batik n baju kurung, she's like 'amik ler.' She know she has a lot. Haha.
This artwork i made specially for all dreamers out there. Dream as much as you can!
And while dreaming , lets all of us appreciate and embracing our culture heritage. 
Do drop by to @nelissahilman at Bangsar Village II to see more artwork ✨