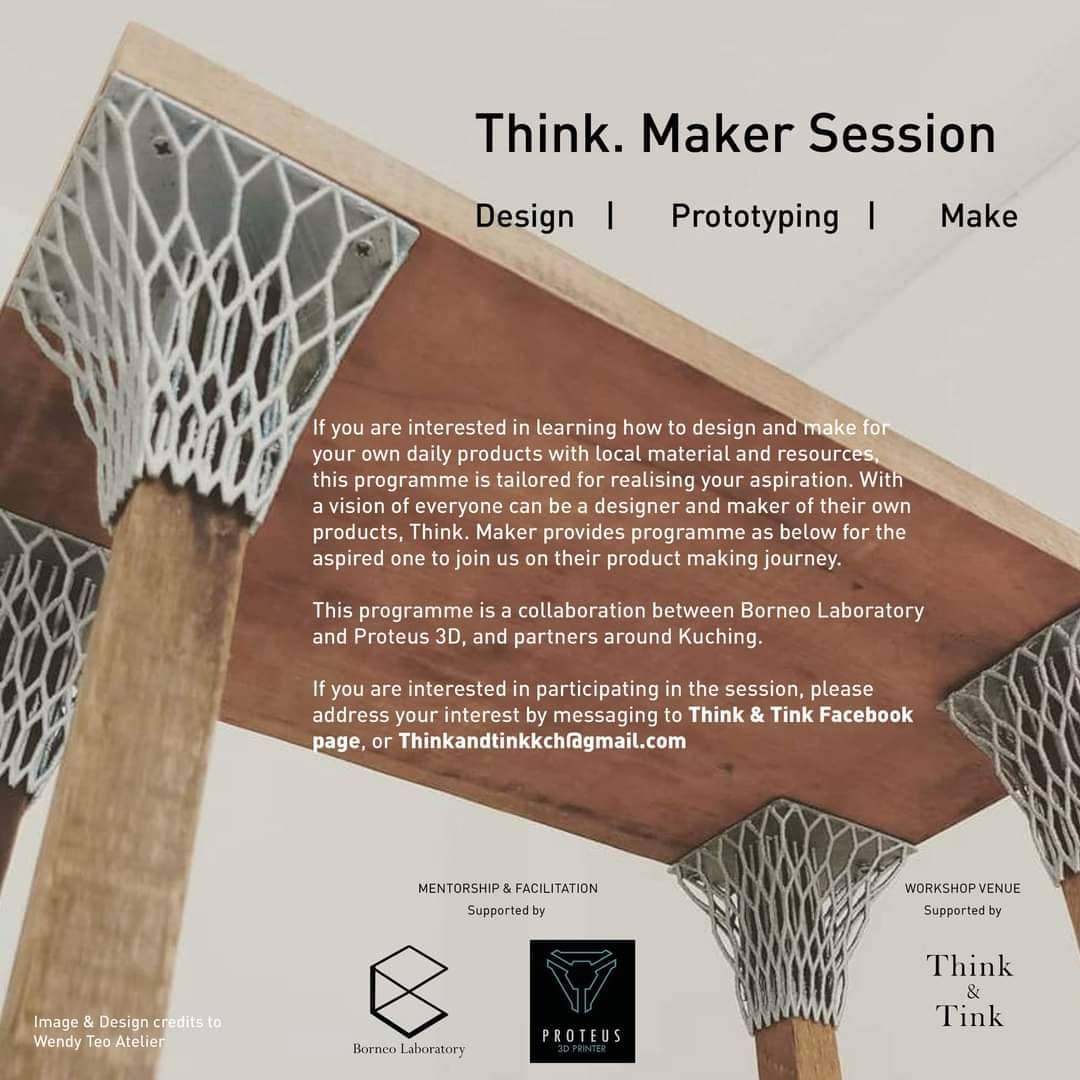 Think. Maker 2022 with Borneo Art Collective & @proteus3dprinter Technology Sdn Bhd.
If you are interested in learning how to design and make for your own daily products with local material and resources, this programme is tailored for realising your aspiration. With a vision of everyone can be a designer and maker of their own products, Think. Maker provides programme as below for the aspired one to join us on their product making journey.
This programme is a collaboration between Borneo Laboratory and Proteus 3D, and partners around Kuching.
If you are interested in participating in the session, please address your interest by messaging to Think & Tink Facebook page, or [email protected]
Event Dates
Website
Tickets