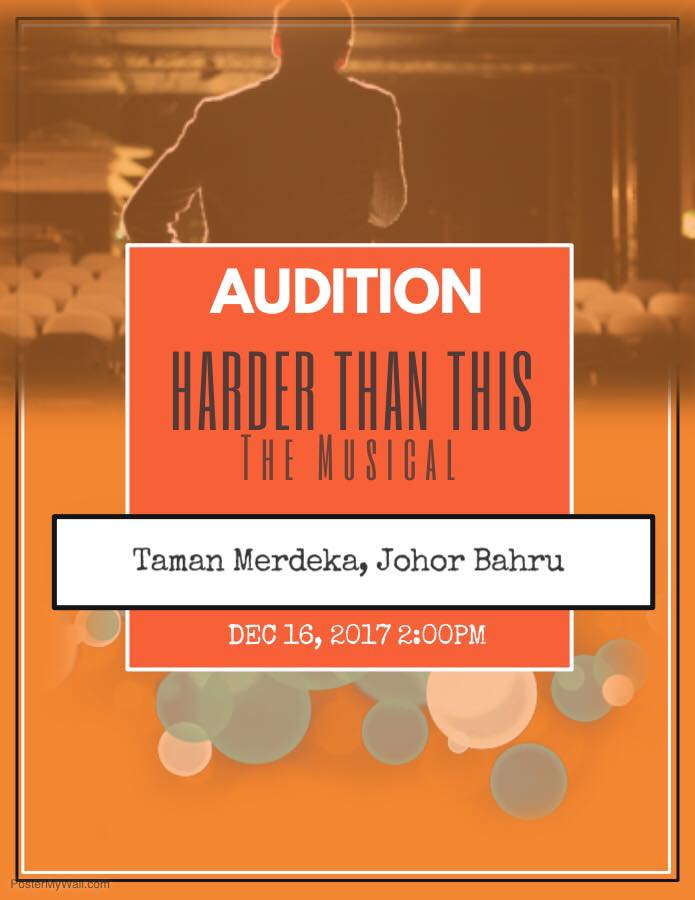 "Harder Than This – The Musical" is a new musical play inspired by true life stories of aspiring artists from The UK and S.E.A. A little unusual; "Harder Than This" is a combination of 3 short stories that will shift you from the pass towards the present moment and is meant to make you reflect. This is a journey of those who have made bold decisions in their life, undertook strange and adventurous journeys in achieving their dreams.
Nevertheless, it is a funny, enjoyable and stunningly entertaining musical.
Audition will be held at Taman Merdeka, Johor Bahru from 2.00pm – 5.00pm. Do drop your details to us at [email protected] to book a slot and we will send you further details on the audition.