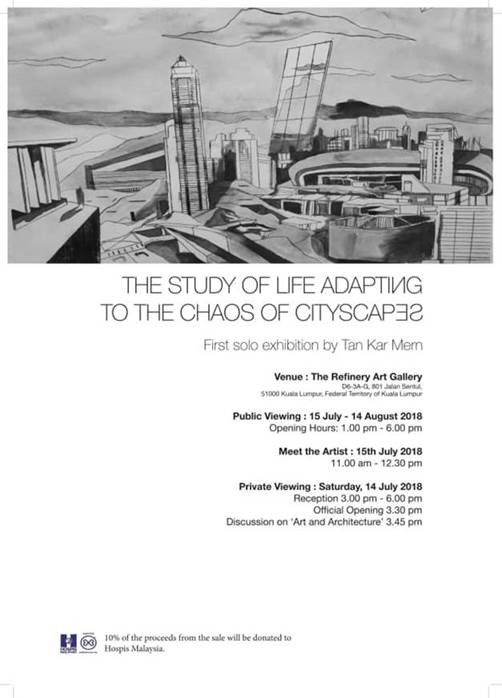 The Study of Life Adapting To The Chaos of Life
Tan Kar Mern left KL, the city of her childhood, to further her art and as a child of the city having known no other childhood, she discovered her passion: city life. The artist is now asking all of us to take a deeper look at ourselves through her cityscapes. Through this series, Kar Mern tries to capture the buildings of today in Kuala Lumpur. Some of these buildings have become iconic buildings and landmark of their time. A lot of new development has come at the cost of old existing structures.
Using her mastery of drawing, screenprint, etching and lithography, Kar Mern is presenting to us a version of our potential selves. The artist asks us to consider our actions, to evaluate the way we live in the present, by showing us a potential consequence of our lack of humanity. She shows us a future world that can live very well without us in it.
Kar Mern's work takes reference from a range of traditional and contemporary practices, combining all these elements to create a unique perspective on architecture and landscape as a metaphor for our place and where we see ourselves.